Work Placements
All sixth form students will complete regular work placements during the duration of their course. We timetable to allow our sixth-form students to go out on work placement one day a week, from the winter term of year 12 to the autumn term of year 13.

We will support students to be work placement ready through a planned series of training events covering many of the important skills and certificates employers need before students can become fully involved in the workplace.

Picture above: Jack and Tegenn, two former students at Scott.
Read their stories below:
Name: Jack
Job Title: Emergency Care Assistant & Special Operations Response Team (SORT) Operative with South Western Ambulance Service Trust
Course: Level 3 Extended Diploma in Health Sciences
Final Grade: D*DD (Distinction)

"I studied the Level 3 Extended Diploma in Health Sciences at Scott Medical & Health Care College because of the practical & immersive style of teaching offered, whilst being tailored to individual needs and working in small classes to ensure concentrated support.

"The course is well-developed to prepare any student for a role within health & social care, and prepares you well for university. It includes academic writing which is a big help when you start, as well as many practical parts for those who may not wish to study at university too.

"I found work placements a huge help, to learn how the theoretical knowledge learnt at Scott is implemented into real life healthcare and on the flip side how real life case studies directly help your theoretical knowledge when back in the classroom. I was lucky to have several immersive work placements with the Medical Emergency Response team at Derriford Hospital, as well as Cardiac wards, A&E and within a specialist dementia care home.

"Now in my full time job responding to 999 calls with the ambulance service I find myself using knowledge and skills taught at Scott College when treating various patients.

It's a brilliant course, and I've make great friends who are life long"
Name: Tegenn
Job Title: Student Paramedic, University of Plymouth
Course: Level 3 Extended Diploma in Health and Social Care
Final Grade: D*DD (Distinction)

"After leaving Scott college with my BTEC Extended Diploma in Health and Social Care, I am now part way into my second year of Paramedic Science.
"The BTEC suited my way of learning; being mostly coursework based it enabled me to link my learning to practical skills which I would take on into my course at University.
My work placement while at Scott College was observing the Emergency Department at the local hospital which allowed me to gain a strong insight into my future career and gained valuable experience."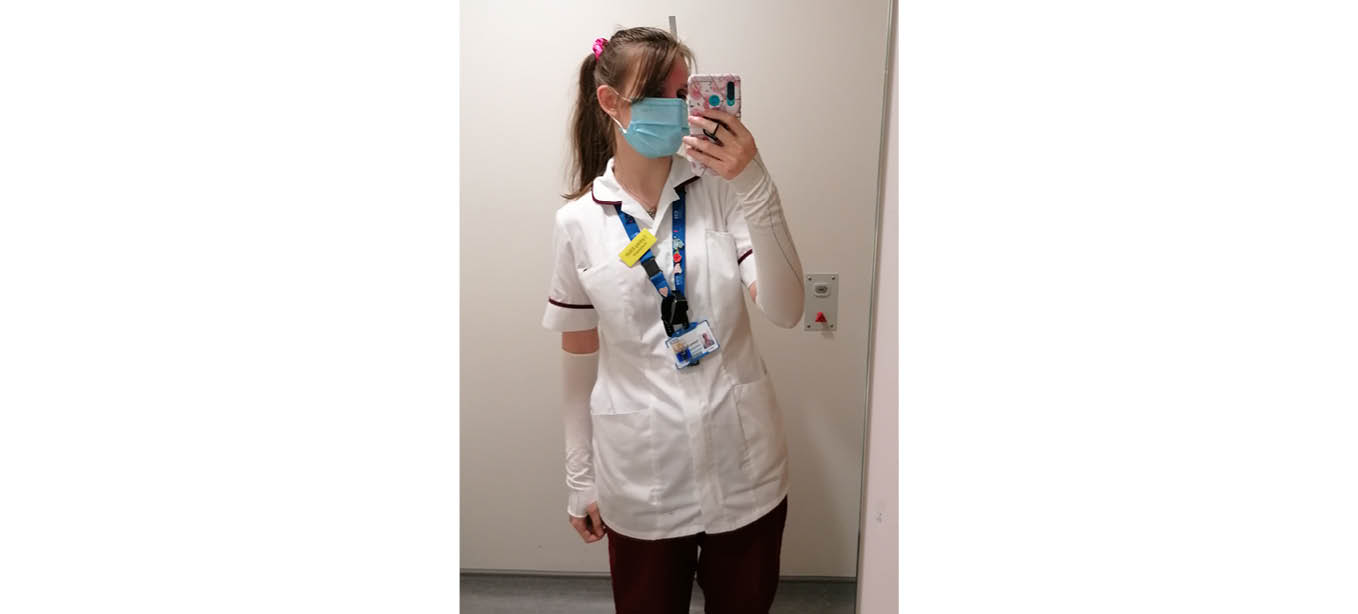 Name: Cydney
Job Title: Diagnostic Radiographer - I qualified in May 2022 from Plymouth university.
Course: Level 3 Extended Diploma in Health Sciences
"My time at Scott College helped me to gather ideas of what type of career I wanted to pursue. I always knew I wanted to do something in the medical profession so when this opportunity to go to a college like this came up, I had to go.
"The pathway I had chosen to do was the BTEC Level 3 Extended Diploma in Health Sciences. Being on the BTEC pathway helped me to gain a ground knowledge of certain aspects before I went to university, like anatomy, legislation, patient care and growth as well as a work placement module.
"For my work experience, I was not too sure what I wanted to do, so when a radiographer came in to do an insight talk into their career, I knew I had to look into it further. I did my research and got the opportunity to do my work experience in a radiology department. The time I had in the radiology department opened my eyes into the amazing world of radiography, showing me that it was not just plain old x-rays, but there was also CT, MRI, Ultrasound, Fluoroscopy and many more areas which would take too long to list!
"Now as a Diagnostic Radiographer, I am thankful for the fact that I was able to go to Scott College because without attending, I would never have had the opportunity to discover radiography and would still be stuck on what I wanted to do for my future career!"