The 'Futures' Curriculum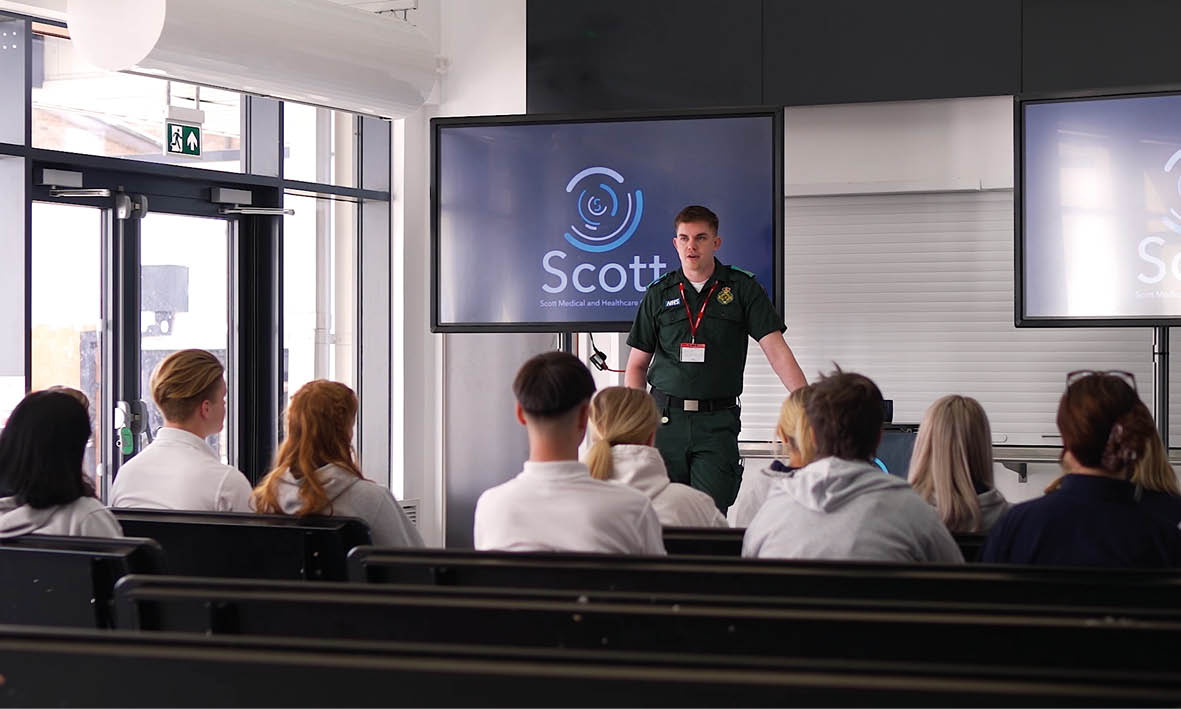 Preparing our students for potential careers in the medical and healthcare industry is at the heart of what we do at Scott College. To help ensure that all of our students are as prepared for this as they can be, and to ensure that students have access to a wide range of experiences throughout their time at school, all will complete our 'Futures' curriculum which sits alongside our academic curriculum.
The Futures curriculum prepares our students for future careers in the industry. With over 300 careers available in the NHS alone we do not limit ourselves just to future medics!
As part of The Futures curriculum students can expect:
Medical ethics/Medicine in the news - 20 mins daily exploring the medical and healthcare industry. This includes interviews, Ted Talks, films and articles produced by industry professionals that examine all aspects of medicine and medical ethics. In addition, we look at current medical articles in the news.
Termly hands-on workshops and practical skills days to further explore potential career choices and options
Every student (and staff member) will leave Scott College with a certificated First Aid qualification
A varied guest speaker programme of industry professionals (including a number of former students)
Group workshop activities on topics such as healthy lifestyles and mental health
Regular visits and residential trips
Career advice, often from actual industry professionals, ensuring our students are armed with as much information as possible about future career choices
A varied selection of after school clubs and activities, not just limited to healthcare, but also to broaden our interest and experiences.
Although medicine and healthcare is fundamental to what we do at Scott College, it is not the only aspect of the Futures curriculum. Students have opportunities to take part in a range of activities and experiences through their time at Scott Medical College, for example enjoying residential trips and theatre visits, watching live sporting events, respecting the environment, or being members of the student council or student leadership team. We feel that having access to these life experiences is just as important as academic success.