School Uniform
Our uniform policy is currently under review and will be updated this term for September 2022.
Please click here for our Uniform Policy
Years 9 -11
Scott College Uniform Order HERE
White shirt – short or long sleeve
Black trousers (not tight or short, not denim or brushed cotton - no leggings ) or checked Scott College skirt
Scott College blazer
Scott College tie
Sensible black shoes not trainers (must be polishable)
Black or white socks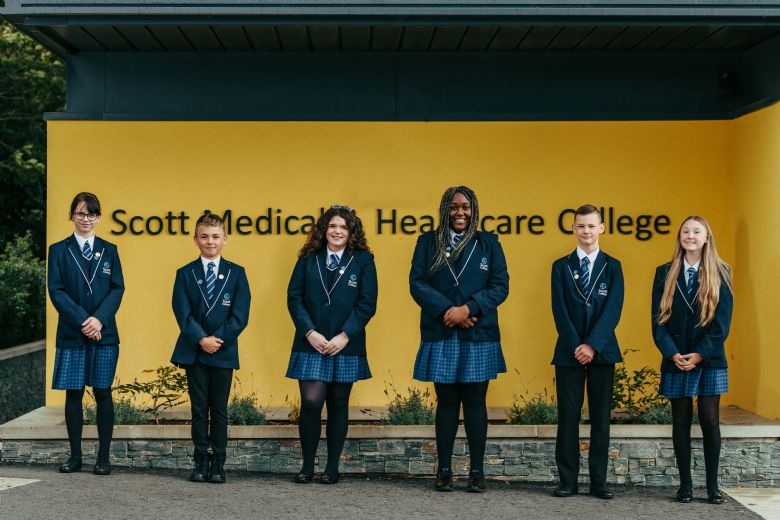 Sixth Form Dress Code
Sixth Form Uniform - please click here to email your order requests.
Day to Day:
Scott College Polo Shirt
Scott College Gilet or Soft Shell Jacket (optional)
Scott College Hoodie (optional)
Plain Blue or Black Trousers/Skirt/Jeans (with no rips or excessive decoration)
Appropriate shoes/ trainers
Work Placements/ Open Evenings/ Meeting Healthcare Professionals
Identification Lanyard
Navy Smart Business-like clothing
Sensible footwear as specified by placement
Our uniform policy says we want all our students to wear sensible black shoes – it's all part of having a work-ready and professional attitude.
Physical Enrichment Kit
Order PE Kit HERE
Scott College shorts or leggings
Scott College polo shirt or T Shirt