Year 8 into 9 'Getting to Know You' Event

Dear Parents/Carers
On Wednesday 15th June, Scott Medical and Healthcare College are delighted to be hosting our 'Getting to know you part 2' event for our new Year 9 cohort who will be joining us in September 2022. This event will provide a fantastic opportunity for students to meet their new peers and teaching staff and spend time within our college ready for September. It will also give students the opportunity to gain some insight and knowledge into the medical careers that they may wish to aspire to.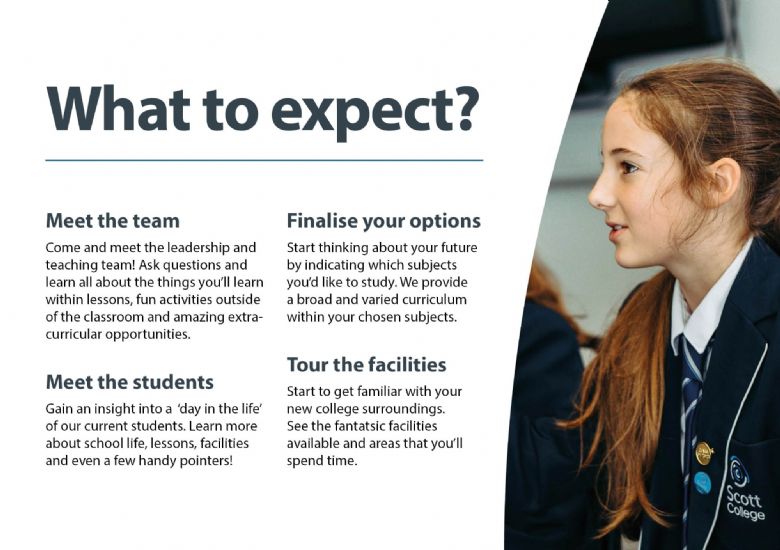 The event starts at 4pm and will end at around 5.30pm. Parents/carers are welcome to come along and be part of the event to see what we have to offer and provisions in place to support your young person.
If you are interested in joining Scott College in September and would like to attend future events, please complete the Expression of Interest Form below.
We look forward to welcoming you.
Yours sincerely

Anita Frier
Headteacher