Destinations
Find out where our students have taken up places at university from September 2023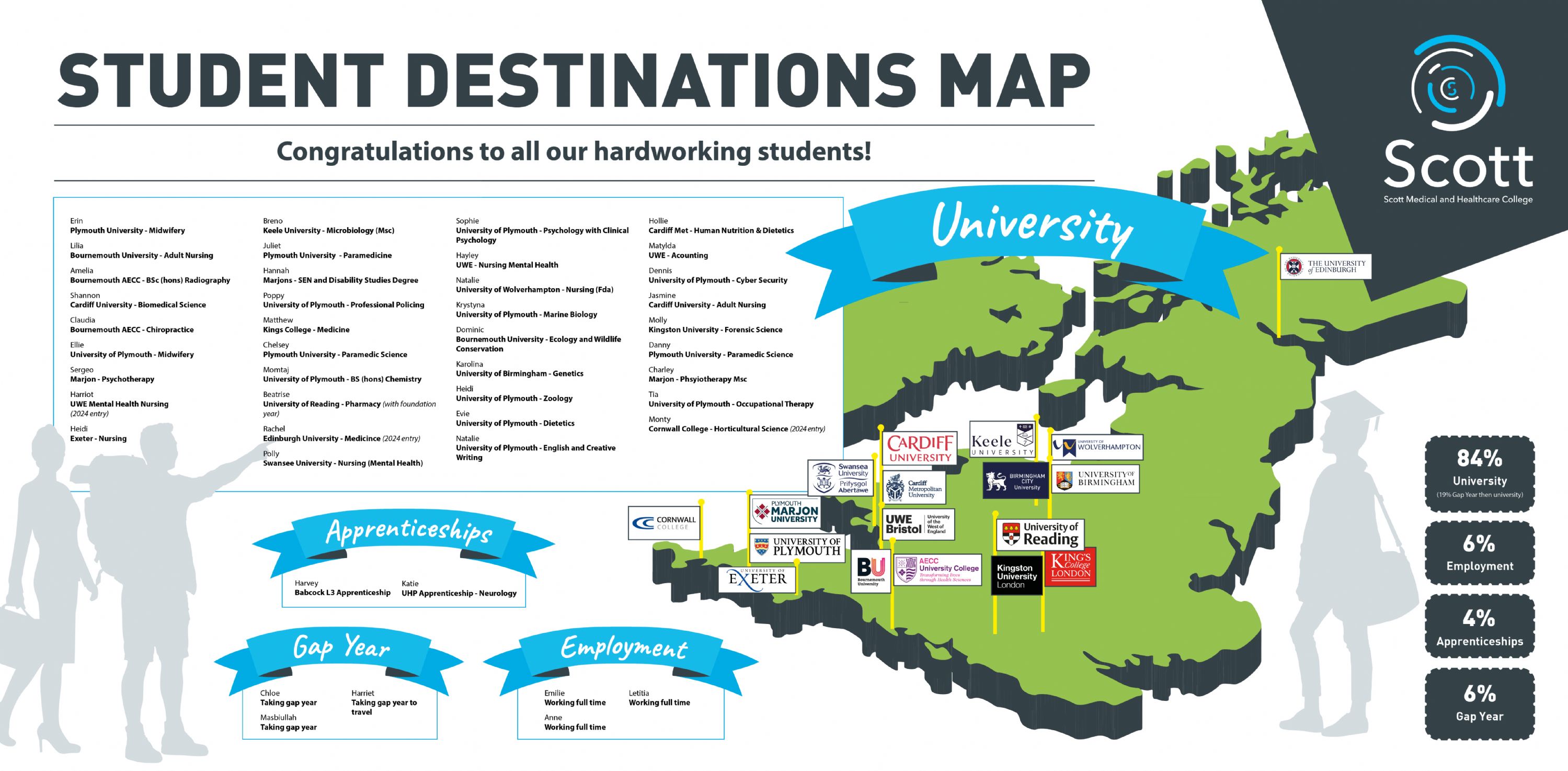 Scott College students are going places!
We have ambitious aspirations for our students and in their final year of study they will have masterclasses on preparing CV's and interview practice with our employment and higher education partners.
A-Level results this year were impressive, with the average grade increasing to a B, with all students obtaining places at university or apprenticeships of their choice.
We celebrated some excellent success including:
Rachel who achieved A*A*A* in her A Levels and is off to study Medicine at Edinburgh University

Dennis who achieved A*A*A in his A Levels and is off to study Cyber Security at Plymouth University

Danny who achieved D*D*D* in his BTEC pathway and studying Paramedic at Plymouth University

Heidi who achieved D*D*D* in her BTEC pathway and studying Adult Nursing at Exeter University
Whether students plan to go to university, employment or to begin an apprenticeship, they will get the best support. University applicants will have personal statement support from across higher education institutions and will have the ability to sit in on lectures and tutorials to ease the transition into Higher Education, wherever students plan to study.

We hold application-writing workshops with our employment partners to support job applications to find work. Our partners also offer a range of mock interviews and feedback sessions to polish students interview skills.

Apprentices will be assisted by our partners in your application for, and choice of, places. If students are thinking of going into an apprenticeship, they will have considerable and invaluable experience of the world of work assisting them to be successful in gaining an apprenticeship.