Student Council update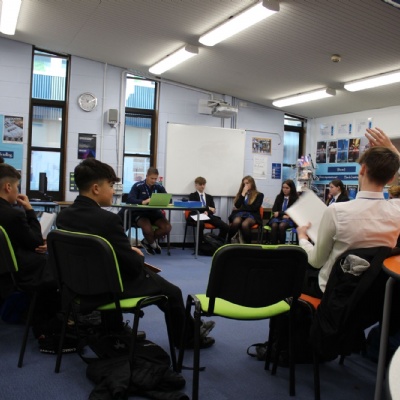 The Student Council year groups met once again this term to discuss all areas of school life.
Students discussed results of a survey many had completed to find out more information on safety, with the consensus being that students felt safe in school and received additional learning about how to keep themselves safe outside of school.
They then had a chance to share ideas of how to improve aspects across the campus. The points raised were really constructive and there were some great ideas to help to improve certain aspects. The leadership team have been able to implement some changes and look into others over coming weeks.
Any students wishing to contribute can do so via their tutor council books or speaking directly to their representatives.
What we've done
Scott College Sixth Form students have had a purpose built cafe/study zone created, where they are able to study more informally and have their own space. This area includes a coffee machine and soft seating.
Sixth form students also commented that more structured independent study has helped with work life balance and ensure more work is completed during the working day, helping with meeting deadlines and reducing the need to work at home.
Students have also helped design wall murals to help with the aesthetics of the building and suggested the changes that have led to improvements to the canteen service. The big screen is now working, allowing students to be kept up to date with clubs and extracurricular opportunities that are happening across the campus.
Year 11 students were extremely positive about having copies of each revision guide for each subject they study and shared how they have been using them.