Christmas Local Food Bank Fundraising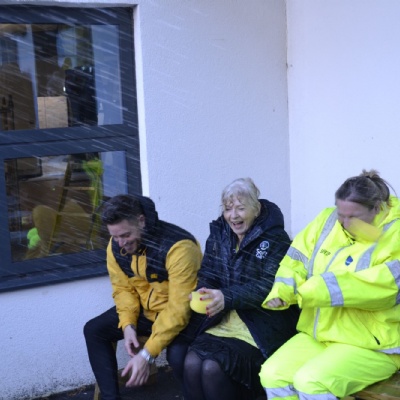 Our students have been taking part in activities to raise money for the Christmas Local Food Bank Appeal
Part of the Cadet Ethos is a willingness to serve. This week the cadets helped to raise money for the Local Food Bank by running a number of activities.
They served hot chocolates to other students in the KS3 Playground and ran an axe throwing range on the field. Mr Harris and Mrs Gill were joined by a very special member a staff in a sponsored a Sponge The Teacher event. Perhaps in a moment of madness or perhaps overcome by festive cheer, Mrs Frier volunteered to endure 30 minutes of getting sponged by the students on one of the coldest days of the winter so far!
Students also organised a penalty shoot out and bake sale in the main hall, run by Miss Booth.
The day was packed with fun and there as a real festive atmosphere, with lots of vital money being raised for the local food banks.