Brain Tumour research centre visit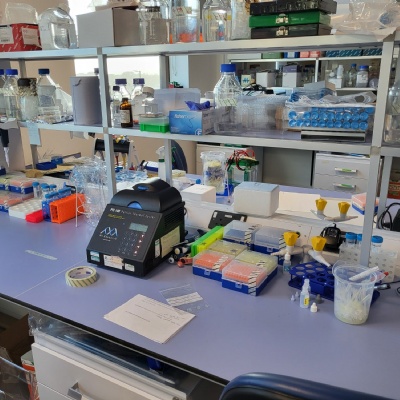 This week Matei, one of our Year 13 students, had an amazing opportunity to visit the Brain Tumour Research Centre of Excellence in Derriford, Plymouth.
Matei was given an extensive tour around the labs and was able to speak to Professors, researchers and PhD students about their work.
As Matei has aspirations to go into medicine, this visit showed him some of the potential research methods that could contribute to improving diagnosis and treatment options for brain tumours in the future. He was also able to experience some of the techniques that he'll learn about at A level Biology but aren't necessarily able to complete in college.
Matei was only supposed to stay until 3pm but left at 6pm, as he found it so informative and fascinating!
A big thank you to Professor David Parkinson at the Brain Tumour Research Centre for facilitating his visit, which Matei thoroughly enjoyed and learnt a lot from.