A trip of a lifetime for Sienna as she visits Plymouth, Massachusetts with the Legacy choir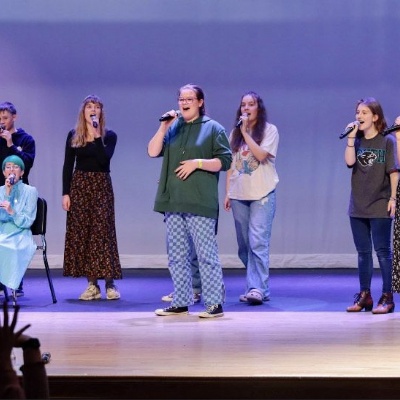 Sienna a Year 11 student at Scott medical and Healthcare College, has been given a once of a lifetime opportunity to go to Plymouth Massachusetts with the Legacy choir. Here's her story...
"Over the week we performed to the Plymouth 5-6th graders, explored Plymouth and learnt about its history. We also watched the high school marching band and explored Boston on our last day.
"The most important part though, was that we did what we love most, sing! We performed in the Fall International Vocal Night which is live-streamed on YouTube for people to watch: https://youtu.be/MS2YEEHxBK0
"I had the most amazing time and feel so lucky that I got this opportunity which I will remember forever. I would like to say a huge thank you to Scott college for funding towards my travel and helping to make this amazing trip come true!"