Remembrance Day 2022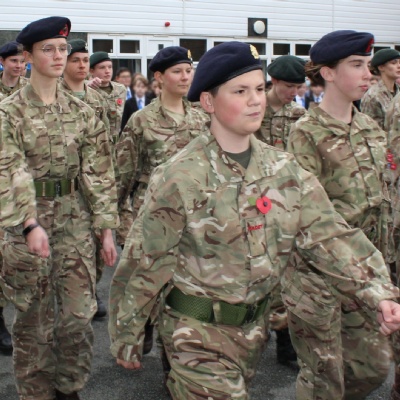 To mark Remembrance Day this year, our students have worked really hard to raise awareness and commemorate the day to show their appreciation to all those who served in WW1.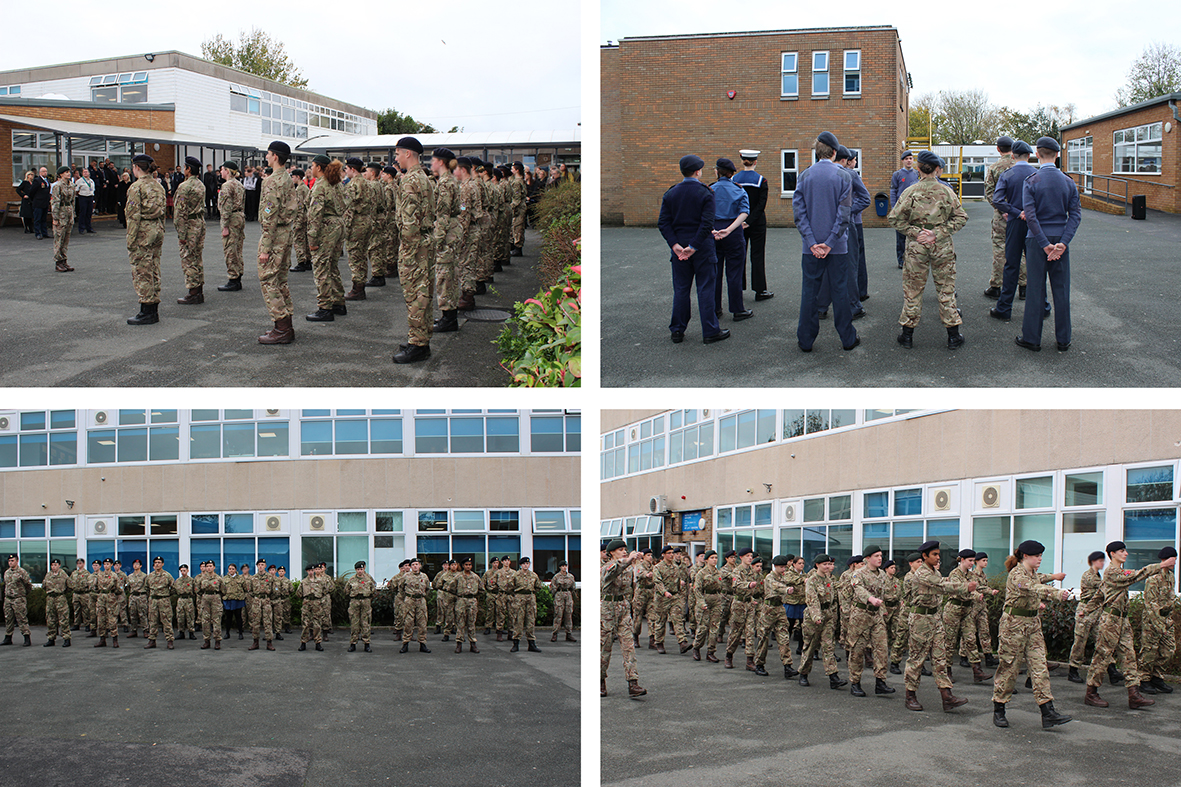 Our History Ambassadors have done a huge amount of preparation; they held assemblies on the importance of Remembrance Day and how it is celebrated both in the UK and across Europe as well as creating a display on individual soldiers which was displayed in The Street.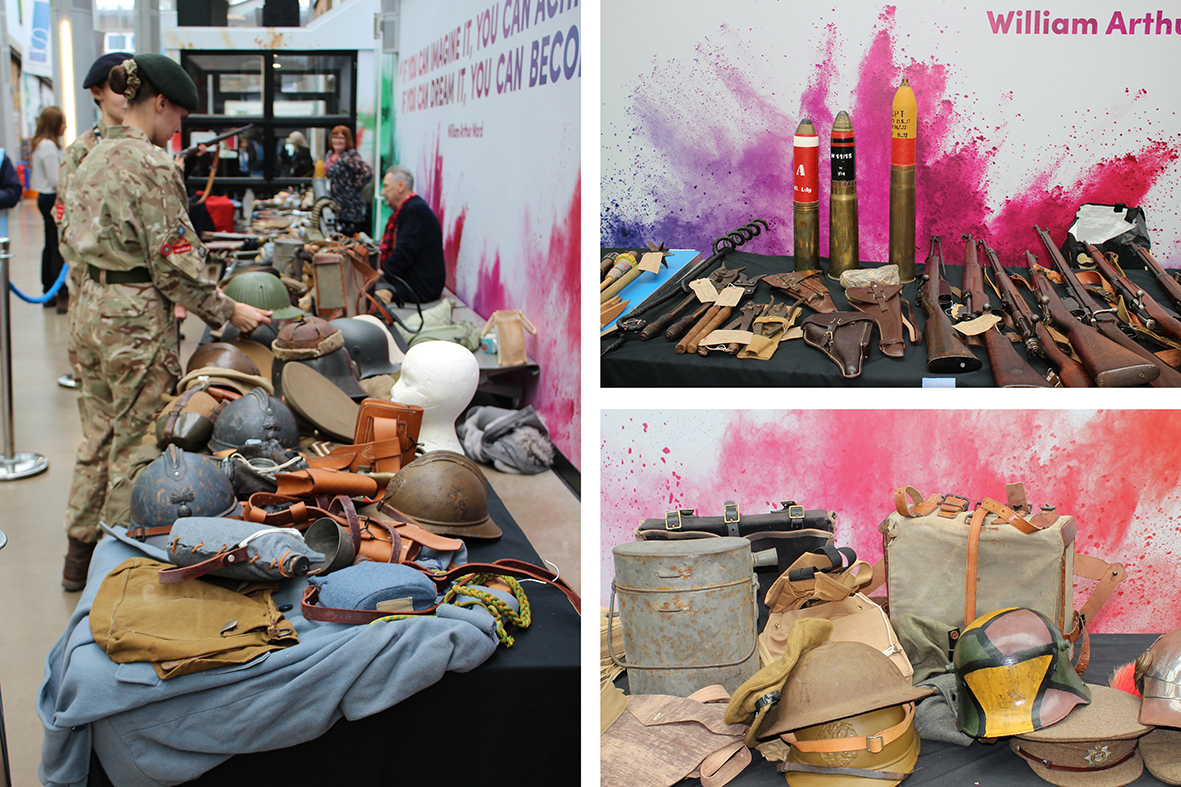 There was also an incredible display of WW1 artifacts brought into the college, so our students could see, first hand the equipment that was used by WW1 troops including 9 deactivated rifles! Students were able to see examples of the uniform's soldiers wore, the objects they carried and get a real sense of what life was like at the start of the 1900s.
At 10.55am all lessons finished and a special Remembrance poem, created by our Poet Laureate was read out in a special recording for all students to hear. At 11am, all students observed a 2-minute silence whilst a remembrance presentation was shown on screens within classrooms.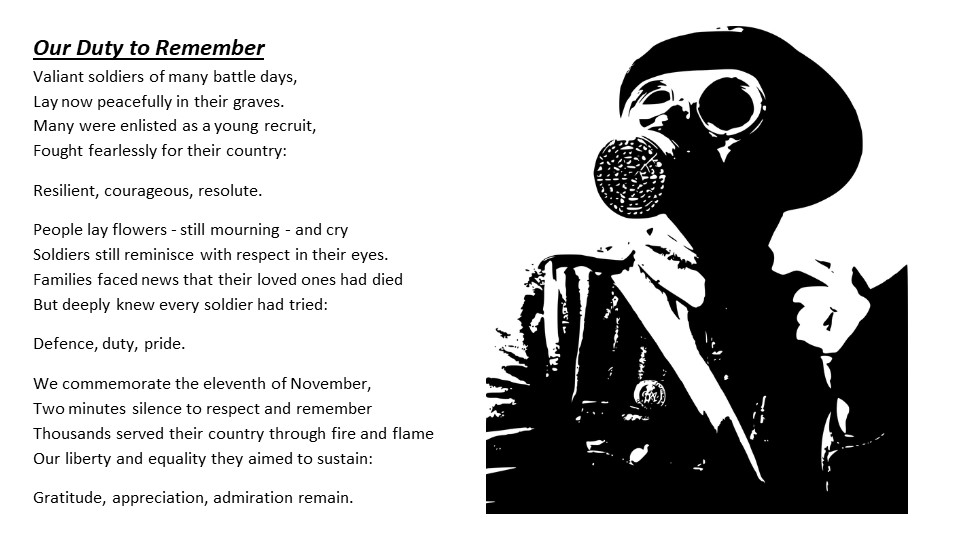 Students who are members of the CCF, RAF, Scouts, Army Cadets and Sea Cadets all came together in their uniforms to perform a beautiful remembrance parade. They were joined by the Student Council members, Sixth Form students and staff to show their respects, whilst other students watched.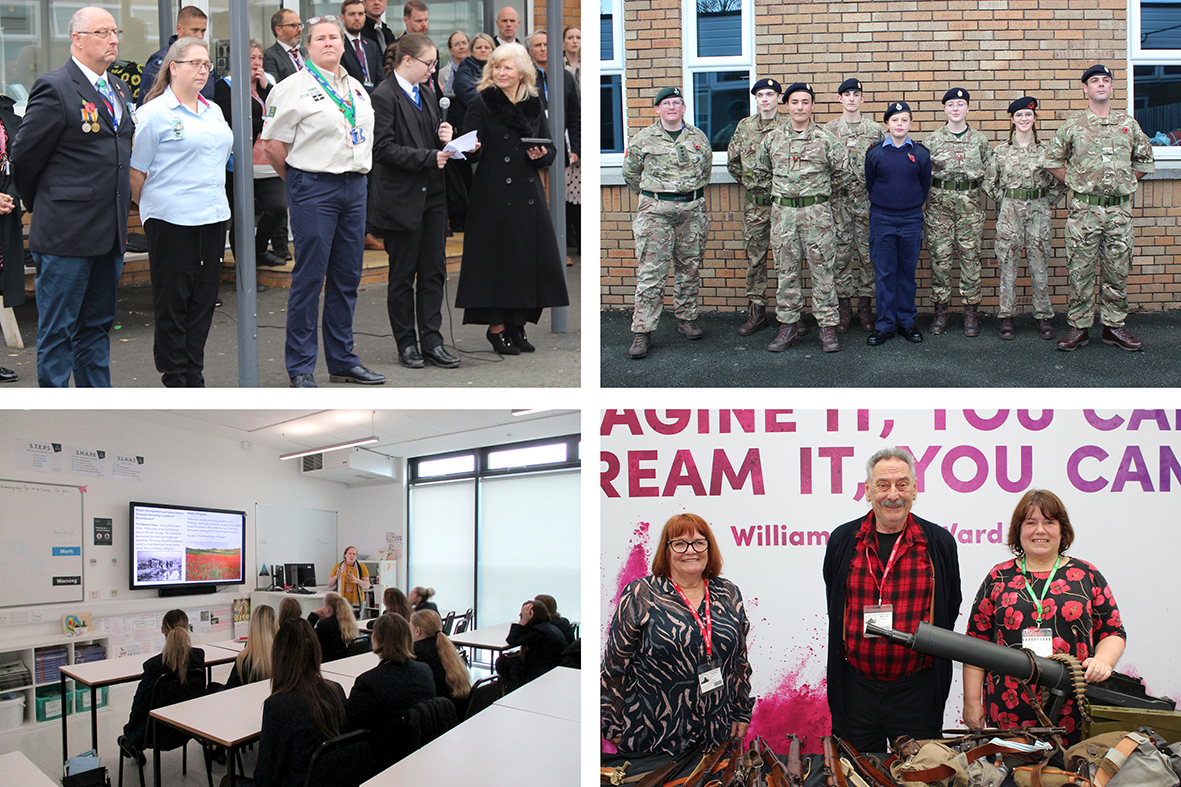 Georgia, First Corporal Elliot in the Army Section of CFF, said "I am really excited and proud to be a part of the remembrance parade. It's good to show our respects and to stand proudly for my quadrant."

A special thank you to our art department who have created the most stunning installation in the Street, made up of poppies which students have coloured and personalised.
This has been a fantastic opportunity for all of our students to commemorate an important event and get involved with and witness such an important and pivotal part of History.