Restart A Heart Day - Sunday 16th October 2022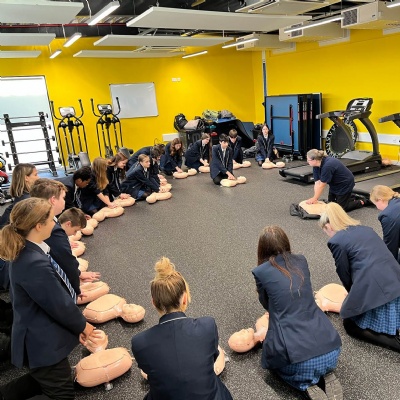 Approximately 30,000 out-of-hospital cardiac arrests happen every year in the UK. Sadly, less than 1 in 10 people survive these cardiac arrests. Performing CPR can more than double the chances of survival in some cases.
At Scott College, medical and healthcare education is at the heart of everything we do. To celebrate Restart A Heart Day, Mrs Sheaff has been working incredibly hard over the last three weeks, to train every single student and every member of staff in basic CPR and defibrillator training.
Mrs Sheaff said, "I believe teaching CPR to all our students and staff is of the greatest importance, I feel very sad about the statistic of a 1 in 10 chance of survival if you have a cardiac arrest outside a hospital setting. I want our students to feel confident enough to have a go at CPR if ever they were faced with that situation.
"Learning CPR in a classroom with your friends, being able to ask questions and having the assurance, courage and determination to undertake CPR will in the future, hopefully, alter those shocking statistics."
Mrs Merricks, Head of School at Scott College said, '' I feel very proud of how the students have engaged with the restart a heart programme, and I am confident they all have a better understanding of how to support someone in difficulty. They listened intently during the instruction, but I was most impressed as I watched their deliberate practice of the skills, this really emphasised to me just how caring our students are, and as such how suited they are to their chosen pathway in the medical and healthcare sector."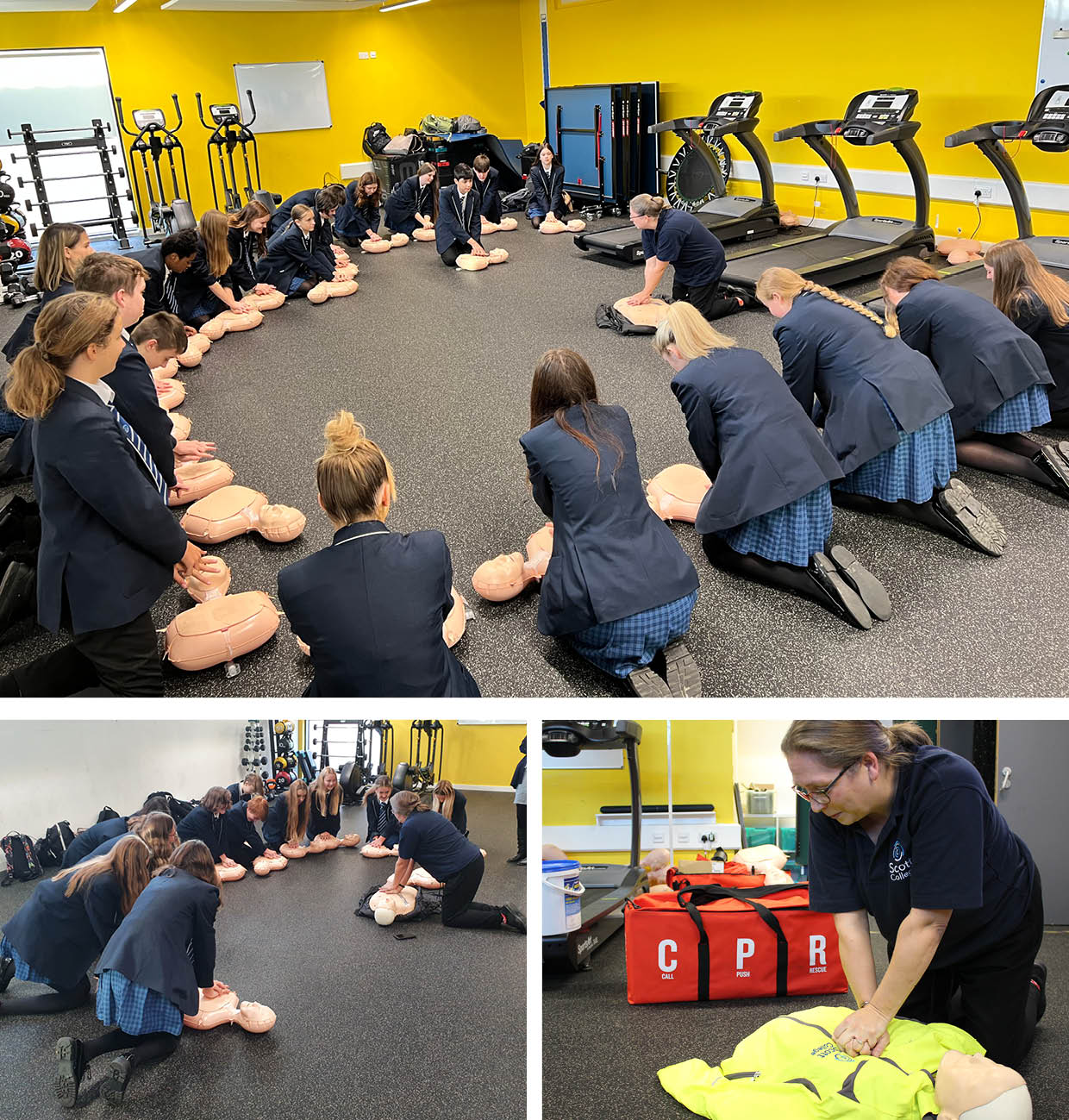 Katy, one of Scott College's Year 12 students commented, "Knowing these skills is so important and a valuable life skill. I feel confident that If I was in a situation where someone needed my help, I would know the skills necessary to help them and hopefully save their life. I think every young person should know these skills, and it should be a mandatory aspect in all education, like it is at Scott College."
All students and staff will obtain a full First Aid qualification during their time at Scott, as well as additional certification within the medical and health care sector.
Staff also challenge every student at Scott College, to go onto the below link and teach someone at home, hands only CPR using either a teddy bear or a pillow.
CPR link from The British Heart Foundation: https://www.bhf.org.uk/how-you-can-help/how-to-save-a-life/how-to-do-cpr/learn-cpr-in-15-minutes
The Resuscitation Council UK along with the British Heart Foundation, British Red Cross, St John Ambulance, the Association of Ambulance Chief Executives, NHS England, Save a Life for Scotland, Save a Life Cymru, and Northern Ireland Ambulance work together to help raise awareness of cardiac arrest and teach CPR.