TAPAS TRIP FOR YEAR 9 SPANISH STUDENTS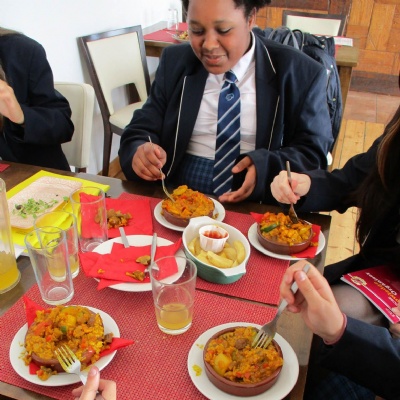 On Wednesday 5th October, the year 9 students taking GCSE Spanish visited a local tapas restaurant, El Maritímo in Plymouth.
As part of the visit, they observed the chef cooking a traditional paella and giving instructions in Spanish. They also got to sample the paella and order different tapas dishes from the menu. They were encouraged to use Spanish greetings and vocabulary to order their dishes. The students really enjoyed the experience and learnt a lot about Spanish dishes.