Pembrokeshire field trip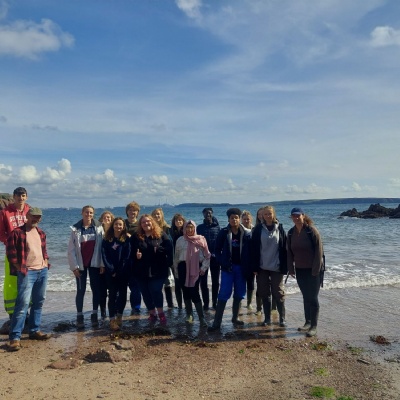 This week, our fabulous Year 13 A level Biology students went to Pembrokeshire on a residential trip.
Students went to FSC Dale Fort, Pembrokeshire, carrying out fieldwork in the surrounding area including sampling periwinkles on the rocky shore, and investigating biodiversity on the salt marshes.

We also visited Skomer Island to observe the amazing wildlife including porpoises, seals, and the famous Skomer Vole, which is being investigated for potential cancer treatment due to being resistant to the carcinogenic compounds in the bracken it eats!