Congratulations and good luck to our sixth form Class of 2022!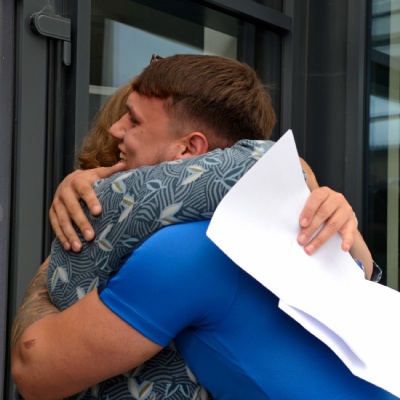 Scott Medical and Healthcare College is celebrating some fantastic individual results for our A-level and BTEC students, with some achieving straight A or A* grades or entirely Distinction* passes.
We could not be prouder of all our sixth form Class of 2022, who have been an absolute delight to teach. Every single one of our Year 13 leavers has now secured their next step, whether it is at university, an apprenticeship, or in employment.
Some of our students came into College to collect their results and to say a final 'goodbye'. Staff were available to all students seeking advice or assistance, either at College or on the phone for those unable to come in.
A special 'well done' to Millie and Holly, who each achieved three Distinction* grades in BTEC National Level 3 Extended Diploma in Health and Social Care. Millie is now off to the University of Leeds to study Adult Nursing, and Holly is off to University of West of England to also study Adult Nursing.
What an amazing achievement for Beth, as well! Beth achieved 3 Distinction grades in the BTEC qualification, and it has gained her a 4-year Master's degree place in Adult and Child Nursing at the University of Plymouth.
Congratulations, too, to Annabel who achieved all A and A* grades and will be studying Human Biology and Mathematics at Keele University after taking a gap year.
We are delighted that five of our students - Aminah, Chloe, Yazmin, Jehona and Niamh - have been accepted for Nursing Associate Degree Apprenticeships at Livewell Southwest. Livewell Southwest said all five excelled during their interviews, especially their personal skills and confidence. A wonderful success story!
College Principal, Miss Frier, said: "Congratulations to all our students, many of whom have got into their chosen universities and apprenticeships. We are very pleased that all our students are on their pathway and that every student has got something to go on to."
Miss Frier added: "These students were not able to sit their GCSEs because of the pandemic, and they only really had their mocks. Their families should feel very proud of them.
"We wish all our leavers every success and happiness in their future education and careers."