Student shadows Lord Mayor for her "amazing" work experience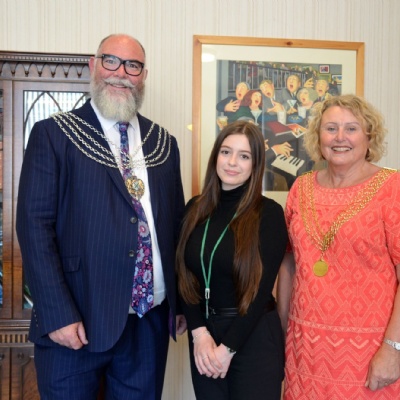 A Scott Medical and Healthcare student has had an amazing work experience with a difference – shadowing the city's Lord Mayor for a week!
The work experience came about when Year 10 student Faith Cioffi approached the Lord Mayor's office and asked if she could get a flavour of the role and the work involved.

During the week, Faith accompanied the Lord Mayor of Plymouth, Councillor Sue Dann, and the
Deputy Lord Mayor, Councillor Chris Penberthy, at important civic functions. She also helped to manage the diary and carried out other event planning tasks and research.

Among the events Faith attended was the Queen's Baton Relay at Mayflower Steps and a civic reception at the Mayor's Parlour to thank a group of city veterans for their service.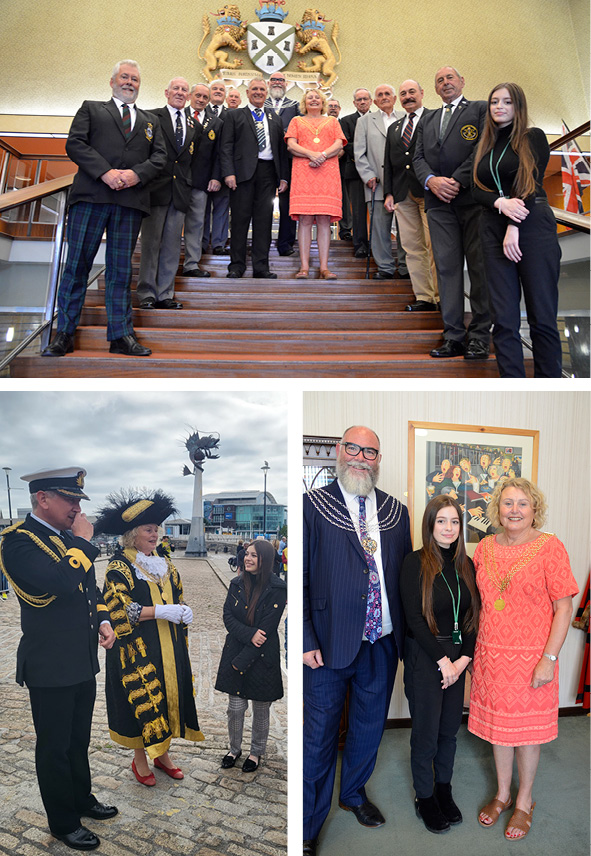 Faith said: "I wanted to do something different, something that would be an amazing experience. No two days have been the same, and I've learnt something new every day. And just being here for a short time has really helped me with my self-confidence. I'm not so nervous to speak to people."

The Lord Mayor said: "It has been a real pleasure working with Faith, and she has enjoyed observing the role and civic importance of the Lord Mayor. The position is non-political, so Faith talked to other councillors about local democracy and the diversity of the duties involved in being a local councillor."

The Lord Mayor's professional assistant, Kate Busfield, has been doing the job for almost 20 years and said that to her knowledge, this was the first time that a pupil had shadowed the Lord Mayor for their work experience: "I've never known us have a student from a school before, so this is completely new to us," said Kate.

"Faith has done really well and has picked up the admin tasks very quickly. We've got her involved with different groups of people, and we've seen a change in her confidence as the week has gone on, especially in communication."

Although Faith has an interest in politics, she hopes to pursue a career in law following her education. She said: "This week has really helped me to learn about the working environment, and to work with people in different departments. It's been a great experience."

Mrs Humpherson, our Work Placement and Careers Coordinator at the college, said: "We would like to thank Kate and the team at the Lord Mayor's office for giving Faith this fantastic opportunity. It really brings home the importance of work experience and why it is crucial for young people to get the chance to experience the world of work for themselves."