University Preparation Day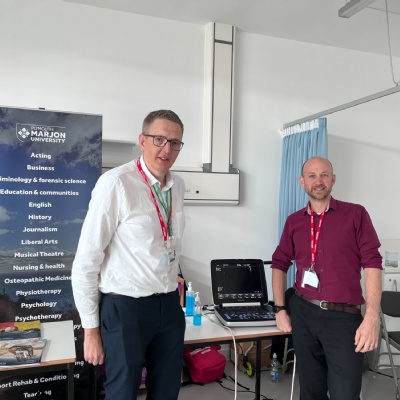 This Friday the Next Steps SW Coordinator and Miss Wilkinson planned a fantastic University Preparation Day for all of year 12.
We invited speakers from NSSW to discuss an overview of UCAS, how to write a personal statement, university life skills, talk around the online system Unibuddy as well as areas of student finance including; bursaries, scholarships and loans.
Representatives were invited from Plymouth University and Marjon to answer student enquiries and share prospectuses and digital information. John Hall and John Evans from Marjon were demonstrating an ultrasound machine to students and discussing the jobs that may use this type of equipment.
Student ambassadors were also here from both Universities to answer questions and talk to students about their experiences of applying and studying at University. The day ended with a fun higher education quiz followed by instructions from Miss Wilkinson on how to register, important deadlines to note and how to get started on their UCAS applications.
Mrs Gannon the NSSW Coordinator said: "This was a fantastic day for Year 12 to explore higher education, discuss their options and meet University representatives and student ambassadors. It was brilliant to have so many of my Next Steps South West colleagues attend and present to the students throughout the day. I had some lovely, positive feedback from the students who are now be looking forward to their next steps into HE"