SMHC Fundraising Campaign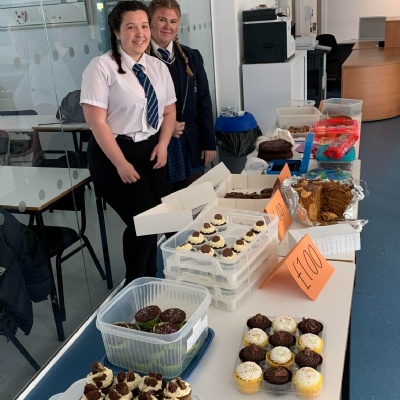 The students at SMHC took part in a fundraising campaign to raise money for the victims of war in Ukraine and their Year 11 Prom. Students took part in a Sports challenge as well as organising a bake sale.
Collectively the students aimed to 'travel' as far as possible within an hour using gym equipment such as treadmills, cross-trainers, rowing machines and static bicycles. The context of this was to raise awareness of how far some Ukrainian refugees have had to travel when fleeing from Ukraine to Poland: a staggering 750 miles.
Altogether, the students travelled 50 miles which was an amazing effort and showcases the extent of the distance many have had to traverse to escape danger. Together with the bake sale, of which a small percentage of the profits also went to the year 11 prom, we have raised an impressive £250!
Well done to all students who took part and organised this event.