Youth Parliament Member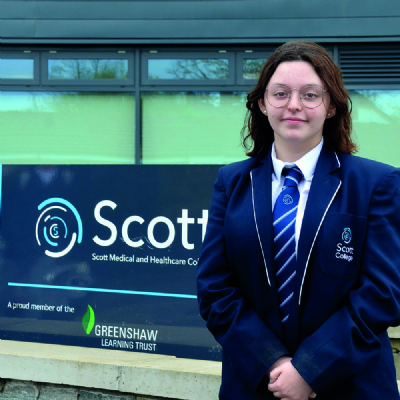 Congratulations to our Year 9 student Megan Murphy, who has been elected as a Deputy Member of the Youth Parliament (MYP) for Devon for the next two years.
Megan drew on her experiences as a part of the LGBTQ community to campaign impressively on the issue of diversity and equality. During her campaign, Megan visited her previous schools in the South Hams to hear about students' most important issues and to outline the work she would be doing if she became elected.
Megan will be representing young people in her home area of South Hams and Teignbridge, working alongside the second new deputy, Eva Scouille, and newly elected MYP for the district, Joe Evans.
"I was so pleased to be elected because I want to be able make a difference through politics," said Megan. "I chose equality and diversity as the issue that was most important to me because of my own experiences and the experiences of other young people who are part of LGBTQ.
"It is important to have someone you can talk to, especially someone who's a similar age, but that isn't easy if you feel you are judged and stereotyped. I know so many who are part of it, and I know how difficult it is to talk about it. I felt I couldn't talk to my parents, and I needed someone else to talk to. As it happens, my parents were fine. But it meant it took some time before I was able to speak about it. If young people felt comfortable, they would be able to have these conversations earlier.
"That's why I want to challenge the stereotypes that are applied to people who are considered different, whether that's skin colour, body image, disability, LGBTQ, or whatever. I feel that younger people should be educated on the issues of equality and diversity."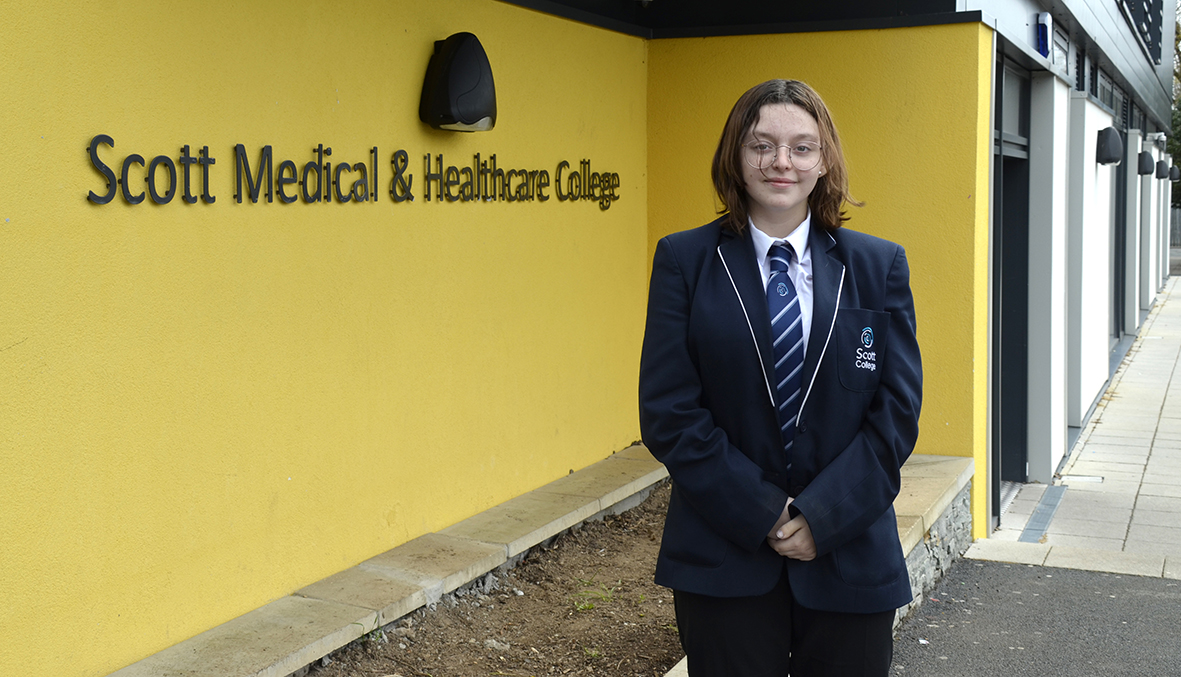 Megan is a member of our Diversity Group at Scott College, which meets once a week and is a place where our students can talk in a safe and supportive environment. The Diversity Group is run by Mrs Chalmers, who is also Megan's Year 9 tutor. She said: "Megan is an amazing student, and she has come on leaps and bounds since she came to Scott College in November.
"As a medical and healthcare school, we are very proud that our students want to make a real difference - and Megan epitomises this aspiration."
As well as diversity and equality, Megan is also committed to addressing the main areas of concern that were voiced in the British Youth Council's Make Your Mark poll - the UK's biggest consultation for young people aged 11-18. Nationally, the three top issues in this year's poll are health and wellbeing; jobs, money, homes, and opportunities; and education and learning. In Devon, the top three were slightly different, with environment being the top issue, followed by health and wellbeing and thirdly jobs, money, and homes.
Megan and her colleagues have already started to look at these priorities, including ways to improve the wellbeing of older residents by helping to tackle isolation and loneliness: "I am really enjoying being a deputy so far," said Megan, who nonetheless remains focused on her long-term career ambitions: "At the moment, I don't want to go into politics when I leave school - I want to be a medical officer in the Royal Navy."
In all, the Devon Youth Parliament is made up of four MYPs and eight deputies, covering the four areas of South Hams and Teignbridge; Exeter; Mid and East; and North, West, and Torridge. Plymouth has its own Youth Parliament. During their two-year terms, the MYPs and deputies will get to meet their local MPs to discuss the pressing issues - another fantastic opportunity for Megan and her colleagues.