Students' Heartwarming Initiative: Baking with Compassion for a Worthy Cause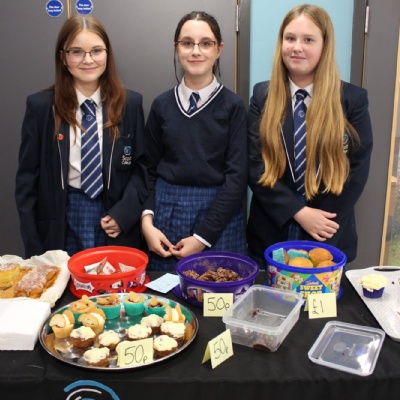 In the spirit of giving and making a difference, a group of compassionate students from class 9.3 embarked on a journey of philanthropy.
It all began during a character curriculum session where students were encouraged to set personal goals and consider what they could do to make a positive impact on the world. As it turns out, many of them expressed a shared interest in organising a bake sale for a charitable cause. This simple yet heartwarming initiative illuminated the generosity and commitment that reside within these remarkable young individuals.
After thoughtful deliberation, the students of 9.3 decided to channel their efforts towards fundraising for the renowned Great Ormond Street Hospital. This choice, driven by their empathy and kindness, speaks volumes about their character and the kind-heartedness that defines them.
In their own words, the students shared their motivations and experiences regarding this benevolent endeavour:
Daisy: "I thought that it would be nice to help children because more and more children are getting ill, and I feel really bad for them because when you're young, you want to play and have fun, but instead, they are in a hospital bed."
Summer: "It was an amazing opportunity to raise money for charity. I joined the bake sale to help the charity raise money to help cure and take care of sick kids every day."
Another Anonymous Student said, "Having been a patient at Great Ormond Street Hospital during 2022-2023 due to an illness, I really wanted to raise funds for this incredible charity as a way of giving back for the amazing support they provided me."
Yet Another Anonymous Student: "I found it fun and enjoyable because it wasn't just for a good cause; it was for our tutor group to do something as a collective. We chose Great Ormond Street Hospital because it is set up to help young people in need."
The genuine care and sincerity that these students exhibited in their quotes are inspiring. Their desire to make a difference in the lives of children facing health challenges is a testament to their empathy and their understanding of the power of collective action.
Their kindness, altruism, and commitment serve as a shining example for us all. We salute the students of 9.3 for their admirable initiative and look forward to witnessing the positive change they continue to bring to the world.