A-Level Results Day: A Bright Future Awaits!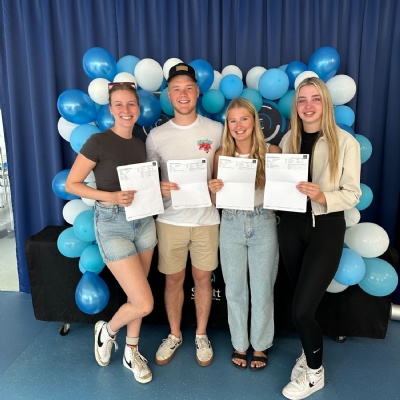 In a momentous celebration of dedication, hard work, and triumph, we extend our heartfelt congratulations to our remarkable Year 13 students on their exceptional results!
As the sun sets on this chapter of the academic journey, a new dawn emerges with next steps secured – whether it's embarking on a university adventure, stepping into the realm of employment, or embracing the world of apprenticeships. Each one of our students is a shining example of perseverance and excellence, and we couldn't be prouder!
With joy in our hearts and excitement in the air, we applaud the stunning achievements of these bright minds. The dedication to studies and unwavering commitment have made outcomes that will undoubtedly pave the way for promising futures.
Astounding Achievements:
An astounding 56% of our A Level students have soared to the heights of A* - B grades, a testament to the hard work and resilience exhibited throughout the students' educational journeys. Additionally, an impressive 93% of our BTEC students have secured at least one Distinction, showcasing their expertise and dedication in practical fields.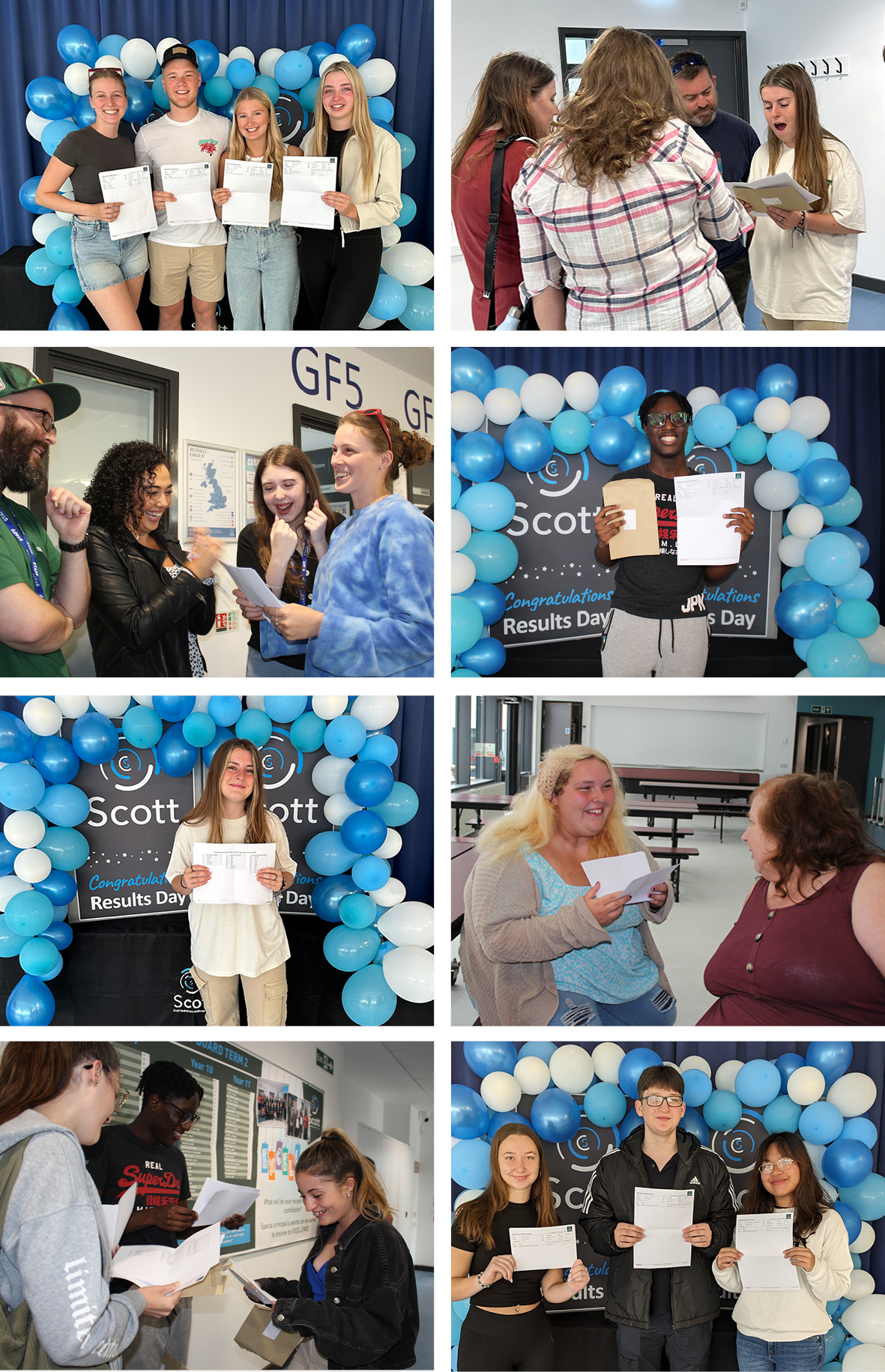 Celebrating Individual Triumphs:
Among these shining stars, Rachel has emerged as a true academic trailblazer. With straight A's in her A-levels, Rachel's achievement is nothing short of remarkable. "I am completely shocked, and I don't think my results have sunk in yet!" she shares. Rachel's hard work and unwavering commitment have paid off, and she's now set to embark on a gap year of exploration before starting her journey to study Medicine at Edinburgh University. Mrs Berriman tearfully said, "I always knew she could do it, I am incredibly proud of her even reducing me to tears! Well done Rachel."

Sophia's journey has been one of resilience and determination. With three Distinction* under her belt, she has secured her place at Plymouth University to study Psychology with Clinical Psychology. "I am so pleased that all my hard work has paid off," she exclaims. Sophia's dedication led her through challenging moments, but her unwavering focus and sacrifices have now culminated in a well-deserved celebration with her loved ones.

Danny's story is one of natural aptitude and dedication. Achieving a remarkable D*D*D, he's now ready to take on the Paramedic Science course at Plymouth University. "I am so happy and relieved!" Danny shares, emphasising the joy that comes from pursuing a path that resonates with his passion and capabilities.

Guiding Hand for All:
To those who didn't achieve the results they had hoped for, remember that our dedicated staff are here to offer guidance and support. Success is a journey with twists and turns, and setbacks are merely stepping stones to greater achievements. Your potential knows no bounds, and your determination will be your greatest ally as you navigate the path ahead.
As the confetti of success falls around us, we stand united in celebrating the extraordinary accomplishments of our Year 13 students. We wish you all the luck in the world as you step into the next phase of your lives, embracing challenges, seizing opportunities, and continuing to make us proud.
Congratulations to each and every one of you – you are the embodiment of achievement, and the world is yours to conquer!