Medical Society Dissection Day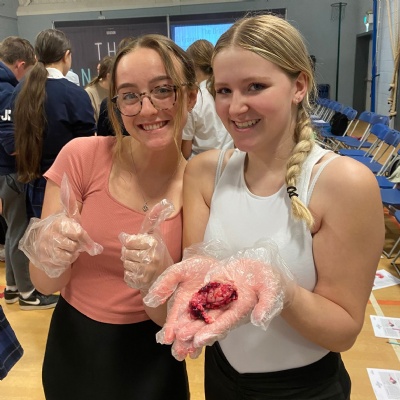 A riveting journey into the world of anatomy and medicine awaited students from various disciplines at the awe-inspiring live event delivered by the esteemed human anatomist, Samuel Piri.
Designed to captivate those with interests ranging from medicine, dentistry, and veterinary science to nursing, midwifery, paramedic science, occupational therapy, pharmacology, biomedical science, sport science, or simply an overall curiosity in anatomy and biology, this event went above and beyond the typical GCSE or A-level Science curriculums.
Drawing from the immense success of previous events, attendees of this year's immersive experience found themselves thoroughly delighted, enlightened, and eager to share their incredible encounters when applying for future careers or courses. Samuel Piri, with his accolades from appearances on esteemed platforms like the BBC, The Discovery Channel, and Medicplayer, brought his expertise to life in an unparalleled way.
Throughout the event, participants were granted a once-in-a-lifetime opportunity to partake in authentic organ dissections. From exploring the intricacies of the head and brain to unravelling the secrets of the lungs, heart, stomach, liver, gallbladder, pancreas, and intestines in the digestive tract, students were treated to a comprehensive and immersive learning experience.
This year's event had an exhilarating theme centred around a road traffic collision. Over five hours, students embarked on a race against time, working meticulously through organ structures while following a clinical journey to save the life of an accident victim. Interacting with real organs and tissues, the young minds witnessed medicine in action and experienced the gravity of medical decisions in a captivating and intense scenario.
The resounding feedback from students echoed their excitement and awe at the immersive live event. The day was nothing short of extraordinary, and Samuel Piri and his team skilfully illuminated the wonders of anatomy, leaving the audience spellbound.