Scott College Prom 2023: A Memorable Evening Marking the End of Year 11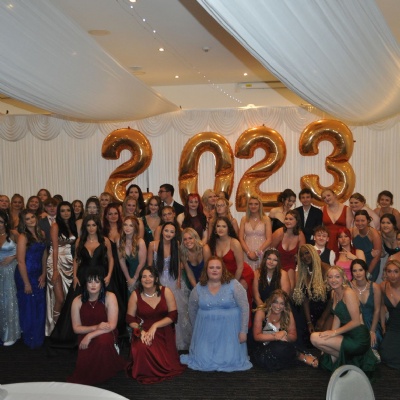 The highly anticipated Scott College Prom for the year 2023 was a night to remember, filled with elegance, excitement, and the joy of celebrating the end of Year 11.
The students of Scott College gathered at the China Fleet Country Club, donned in their finest attire, making it a truly remarkable event.
As the doors swung open, the sight of girls in their stunning prom dresses and boys looking dapper in their well-tailored suits set the stage for an evening filled with fun. The excitement in the air was palpable as friends, accompanied by proud teachers, stepped inside, ready to make memories that would last a lifetime.
The venue was transformed into a magical space, with dazzling lights and vibrant decorations that created an atmosphere of celebration and joy. The highlight of the night was the disco, where the students danced the night away to their favourite tunes.
The Prom Awards ceremony was a highlight of the event, where students were recognised for their exceptional achievements and contributions throughout their time at Scott College. The awards celebrated not only academic excellence but also personal growth, leadership, and kindness.
The true essence of the Scott College community shone brightly when the teachers joined their students on the dance floor. The sight of educators and pupils dancing together symbolised the bonds formed throughout the years, as well as the mutual respect and admiration between them. It was a heartwarming moment that further strengthened the sense of unity within the Scott College family.
As the evening drew to a close, the students reflected on their time at Scott College and the memories created during their journey through Year 11. The Prom had provided them with an opportunity to come together one final time, to celebrate their accomplishments, and to bid farewell to a significant chapter in their lives. Although it marked the end of their time in Year 11, it also signified the beginning of new adventures and opportunities that lay ahead.
For the link to all the Photo booth images, email jharris@sdcc-smhc.net