Year 13 Leavers: Celebrating the End of an Era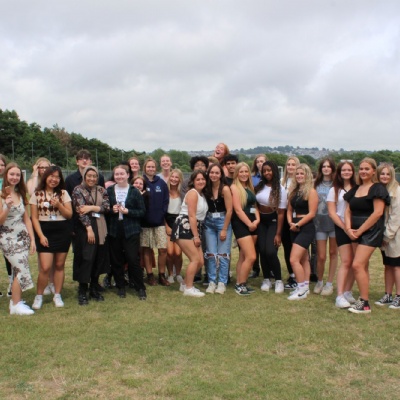 An end of an era! What an emotional yet happy afternoon celebrating the incredible journey of our Year 13's.
As we bid farewell to these exceptional individuals, we cannot help but feel a mix of pride, nostalgia, and excitement for the future that awaits them. From university pursuits to healthcare apprenticeships, the possibilities are endless, and we know that they are destined to do amazing things.
The afternoon was filled with joyous moments, bringing together students and teachers to commemorate this significant milestone. A special presentation highlighted the accomplishments, growth, and memories created throughout their time at Scott College. It was a time to acknowledge the hard work, dedication, and perseverance of these outstanding young adults.
Amidst the warm summer breeze, ice creams were enjoyed by all, providing a sweet treat to mark the occasion. Laughter filled the air as students reminisced about shared experiences and cherished friendships. It was a time to reflect on the bonds forged, the challenges overcome, and the invaluable lessons learned.
To add an element of friendly competition, a game of rounders was organised, showcasing the spirit and camaraderie that has been an integral part of their journey together. Teamwork, determination, and sportsmanship were on full display as they cheered each other on, celebrating both individual achievements and collective success.
As the afternoon drew to a close, heartfelt goodbyes were exchanged. Tears mixed with smiles as students bid farewell to teachers who have guided and inspired them throughout their educational journey. It was a moment of gratitude for the wisdom imparted, the encouragement given, and the unwavering support provided.
To the Year 13 leavers, we wish you all the luck as you embark on this new chapter of your lives. The world is your oyster, and we have no doubt that you will make a profound impact in whatever path you choose.
Whether you pursue higher education, vocational training, or dive straight into the world of work, know that you have the power to shape your own destiny. Embrace new challenges, seize opportunities, and continue to strive for excellence. Remember that success is not solely measured by achievements, but also by the positive influence you have on those around you.
We have every confidence that you will make a difference, not only in your own lives but also in the lives of others.