Faith raises over £200 for Age UK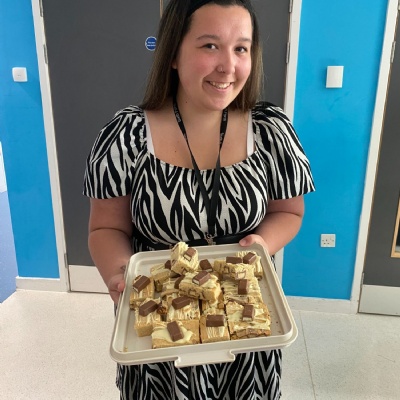 This week, our incredible Year 12 student Faith, has worked tirelessly to raise much-needed funds for Age UK.
She organised a staff raffle with prizes including chocolate, books and even a dance lesson! Faith also organised a bake sale in which she single-handedly, baked a delicious selection of brownies, blondies and several cakes! The cake sale proved incredibly popular selling out within one break time!
Faith said, "Since starting my placement at the Mount Gould Day Centre, I have been introduced to the many issues faced by our older generation daily. This experience has opened my eyes to the struggles of those with additional support needs or a lack of support networks.
"Age UK is a fantastic charity that helps promote independence and preserve dignity in struggling people. They provide a safe, fun space for people to relax and be themselves.
I took it upon myself to organise a staff raffle and bake sale to do everything I can to support the wonderful cause. I am overjoyed to say that I have raised £200 which I know will go to a well-deserved cause."
Bryony Carter, Communications Manager at Age UK said, "I just wanted to feedback what an impressive young person Faith is. Not only has she done an incredible job fundraising for the Day Centre, but she was such a pleasure to speak to, a really great ambassador for her college."
Mrs Hefford, Head of Sixth Form at Scott College said, "I think I speak for the whole staff body when I say I am really proud of Faith and her determination to put together such an amazing charity event for Age UK. The organisation and resilience it takes to compile staff and students alike to donate together is incredible, especially in a short time period."
Well done Faith and to all the staff and students who contributed - we have all made a difference!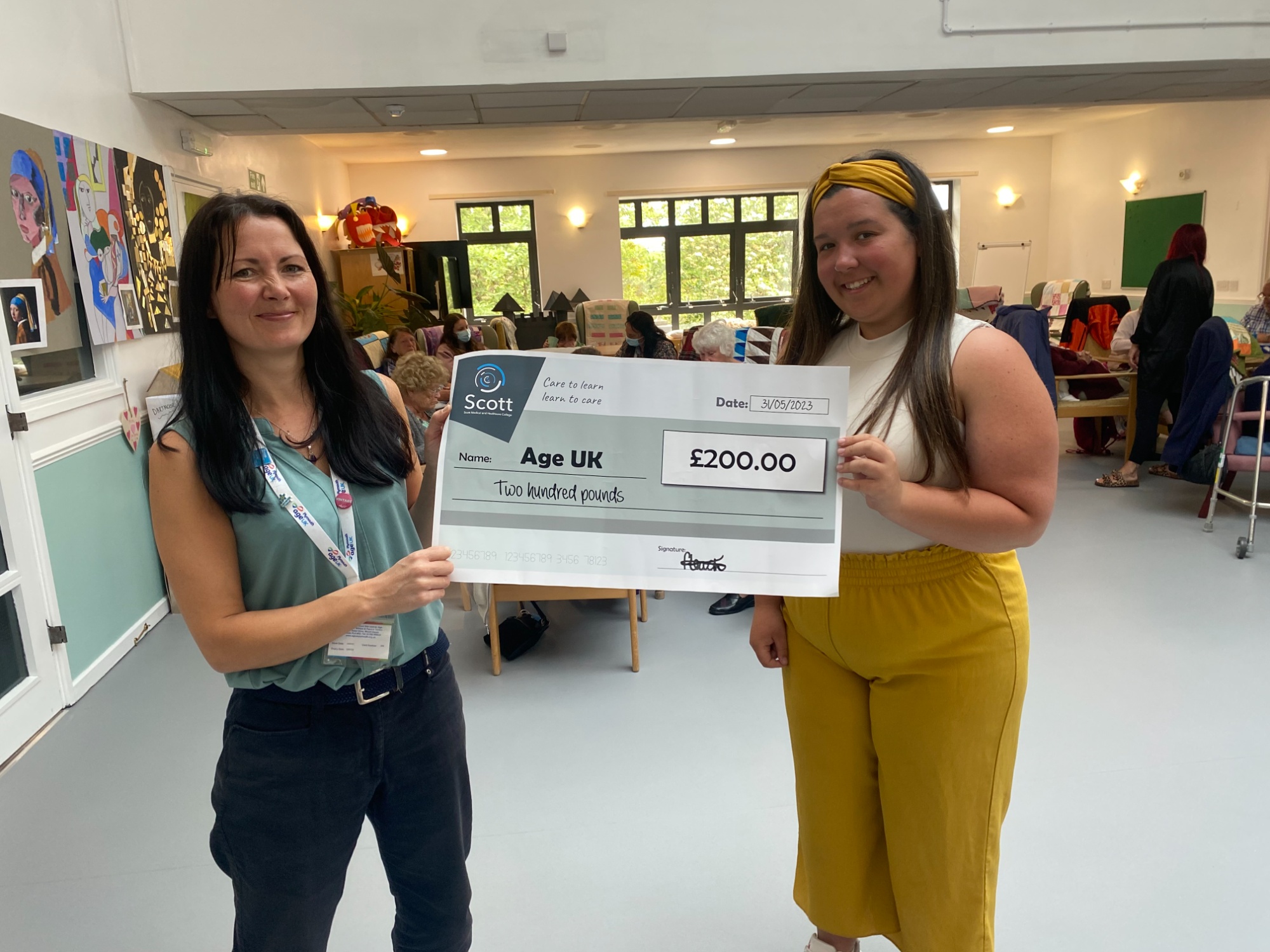 Faith with Rowella, Head of Daycare at the Plymouth AgeUk The William and Patricia Venton Centre.