DofE Gold Students visit Dartmoor to do some wild cooking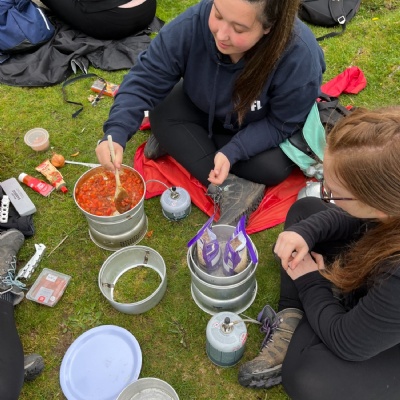 It was a real pleasure to take our Gold DofE students over to Dartmoor to do some wild cooking today in preparation for their expedition in June.
The teams were briefed to create a meal that they could cook using just a simple Trangia cooking stove, a small gas cannister and matches. There would be a prize for the best meal cooked, so the students took this incredibly seriously.
We were surprised when one team got out their chopping board and knife and started to chop peppers and onions! There was a slight blip with one team discovering that their vital ingredient; a can of tomatoes didn't have a pull ring, so students had to improvise with rocks to get the can open!
One team cooked a classic tomato pasta dish whilst the other team went one step further with a two-course meal of spicy chorizo and peppers with rice and melted chocolate and strawberries for dessert. It was fair to say if this is the standard of cooking, they will be in for a real treat on the expedition in June!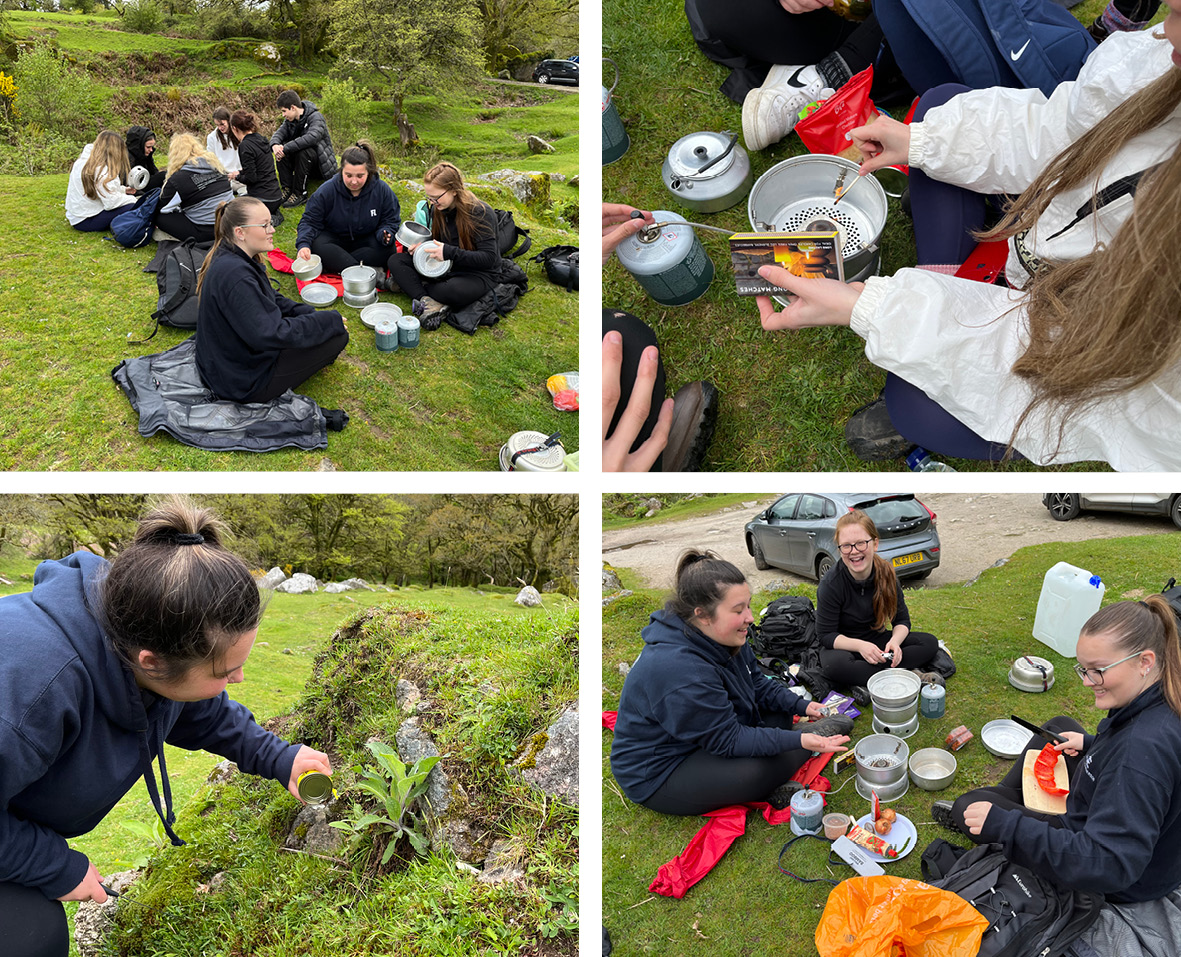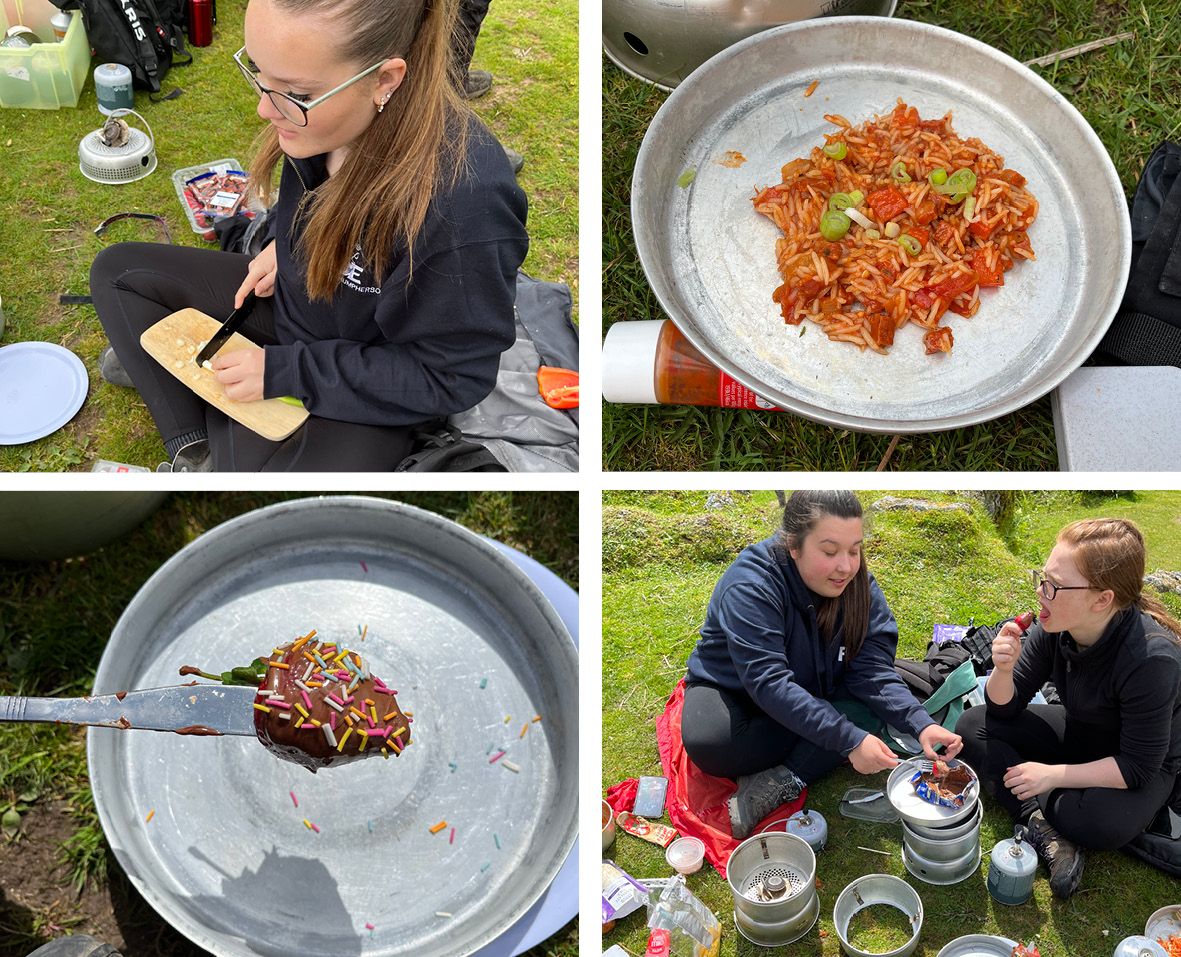 After lunch the students had a chance to scramble and climb up to the top of Leather Tor. The climb was tough in places, but the view worth it!
The students did amazingly well with positive vibes and a real team effort throughout the afternoon. Well done to all students involved, it was a great indication that your final expedition is going to be an incredible experience for you all.