GOLD DOFE TRAINING WALK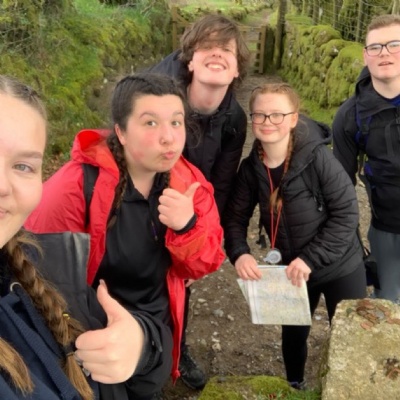 The Gold DofE students attended their second training walk this week and explored the area of Manaton on Dartmoor
This time the students were walking independently and putting into practice all of their navigation skills. They did brilliantly, they were able to follow their planned routes and complete some tricky navigation, some even made it through the many bogs untouched!
The students worked together and kept one another's morale high with stops to take photos, look at the incredible views and even interact with the local cows! Positivity is an essential part of the final exhibition and the students are displaying this perfectly.
It was really lovely to see how well they have progressed.