Year 12 Psychology students take part in Grade Booster workshop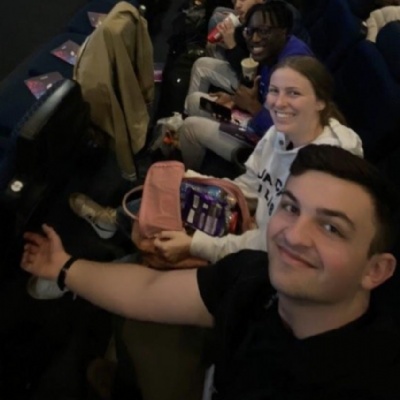 Year 12 Psychology students took part in a fast-paced, interactive Grade Booster Workshop in Bristol
This gave them the opportunity to improve their knowledge and ensure they reach those high grades in the Summer.
The atmosphere was fantastic, and our students made us proud by volunteering answers in front of a whole cinema full of their peers and winning several prizes including the much desired Tutor2u Beanie Hat!
Students came away with a wealth of knowledge that they can apply in their exams as well as feeling confident in what they have already learned.
Momtaj said, "It was really informative and a useful booster for the upcoming exams."
Krystyna commented, "I found the lecture and resources very helpful towards revision and would highly recommend!"