Midwifery Masterclass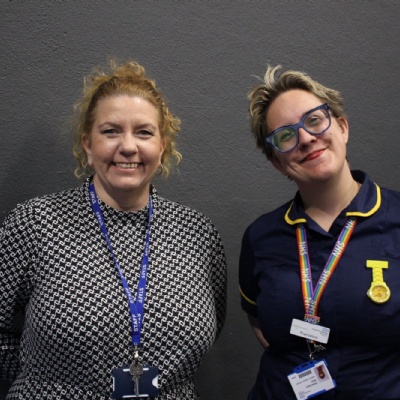 We were very fortunate to welcome Francesca Rees, Specialist Midwife, from University Hospital Plymouth NHS Trust, who spoke to students interested in a career in midwifery.
She gave a medical masterclass around what Midwives do as well as how to become a midwife. It was interesting to learn that they monitor the pregnancy and baby, they advise women on a healthy lifestyle, they facilitate an environment where women can comfortably ask any questions, they care for women when in labour, and support women with 1:1 care in labour.
She explained the many skills that midwives need such as an understanding and caring attitude, patience, ability to cope with distressing situations and to stay calm, good observation skills, as well as an ability to get on well with people from a wide range of backgrounds.
Francesca went through how to become a midwife and stressed how competitive it is to get onto a degree course first time applying, she gave some hints and tips for those wishing to apply in the future.
She also ran through some of the course content to make students aware of the things they would study like, public health, governance and human rights, medications management, psychology and communication, teaching and mentoring, management of complications, and anatomy and physiology.
Finally, she informed students of the career pathways open to midwives such as Specialisms, Management, Health Visiting, Research, Sonography, Practice Development, Risk Management and Consultant Midwife roles.
The students were very interested in the masterclass and appreciated Francesca giving up her valuable time to talk to them. Thank you for coming in, and we look forward to welcoming you again in the future.