Students attend Particle Physics Masterclass at Plymouth University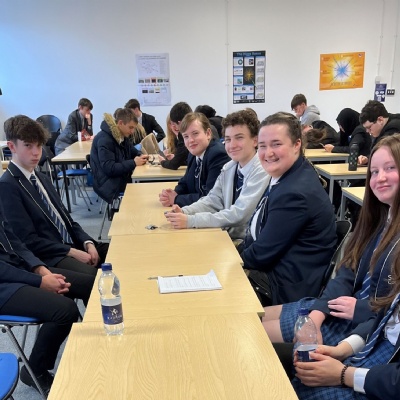 On Friday, Year 11 students from SMHC went to Plymouth University to attend a Particle Physics Masterclass.
The students listened to lectures on the basics of Particle Physics and then participated in two exercises to analyse data from the Large Hadron Collider at CERN. They also successfully found the average lifetime of a D0 meson particle.
After lunch, the students took part in a conference call with researchers from CERN and other schools from around Europe to collate all the data together. Students were also treated with a virtual tour of the LHCb experiment in Geneva!
The students had a fantastic day and gained valuable knowledge and experience. They enjoyed working together as a team and also connecting with other students around the world.