College received two new defibrillators​​​​​​​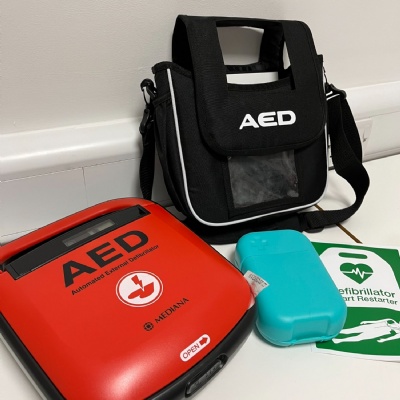 We were delighted to receive two, government-funded Defibrillators today.
Last year, the government committed to supplying state-funded schools across England with defibrillators to make sure there is a device in every school.
Founder of the Oliver King Foundation, Mark King said:
"This is a landmark moment and will be welcomed by pupils, parents and teachers up and down the country.
"It is a proud day for us because we've campaigned for schools to have access to defibrillators for over a decade. It is a major victory for the Oliver King Foundation.
"Defibrillators save lives and I have no doubt that lives will now be saved so that families do not have to suffer the heartbreak of unnecessarily losing a child. This is for our Ollie."
This is the largest defibrillator programme in England to date and will ensure that pupils and staff have access to this lifesaving first aid equipment.