SMHC Year 11 Careers Fair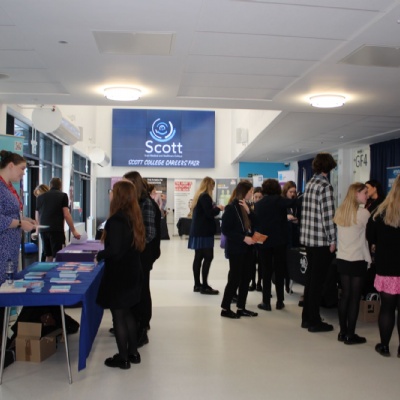 Today at Scott College, we held our Year 11 Careers Fair which enabled students to gain information about options available to them after year 11.
Students were split into groups and given time to visit all the stands. Exhibitors included; Achievement Training, Apprenticeships stand, Army Medical Division, City College Plymouth, Discovery College, Duchy College (Cornwall College Group), Focus Training, University Hospitals Plymouth NHS Trust, Next Step South West and Skills Group.
Feedback from the exhibitors was excellent, they said that students were very engaging, asked a lot of questions and took away lots of relevant information.
A massive thank you to all who attended and took part in the event.