Campus performance of Annie wows audience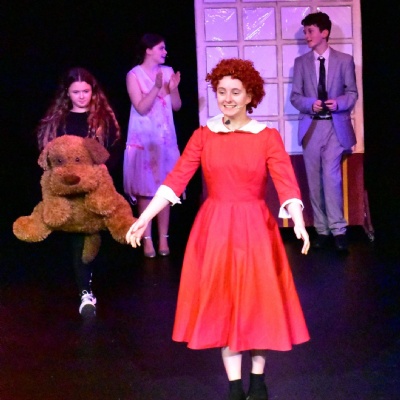 The sun really did 'come out' this evening as our wonderful first night cast of Thomas Meehan's ANNIE wowed their audience.
Students from Year 7-13 from across the Stoke Damerel and Scott campuses came together as a team, led by Ebonie (Year 9) taking on the role of little orphan Annie. Preeti (Year 10) / Juliet (Year 13) amazed us as Miss Hannigan, neglecting her poor orphans - played by Olivia (Year 8), Maddison (Year 10), Marie (Year 9), Clara (Year 9), Izzy (Year 9) and Izzy (Year 7).
We were treated to those all important show tunes - 'Tomorrow', 'Maybe', 'Never Fully Dressed' and 'Easy Street'. Much laughter was to be had in the form of the swindling couple Rooster and Lily St. Regis, played by the hilarious Joshua (Year 9) and Sienna (Year 10). The heroic billionaire Oliver Warbucks, Joshual (Year 10), alongside his secretary Grace Farrell, Mollie (Year 9) saved the day, both giving outstanding performances.
Needless to say the whole cast and chorus were exceptional, and we are so thrilled that their dedication and resilience in rehearsals has culminated in a show which they can be proud of and will be talked about for years to come.
If you haven't got your tickets for Wednesday 8th or Thursday 9th, be sure to contact the school to reserve yours!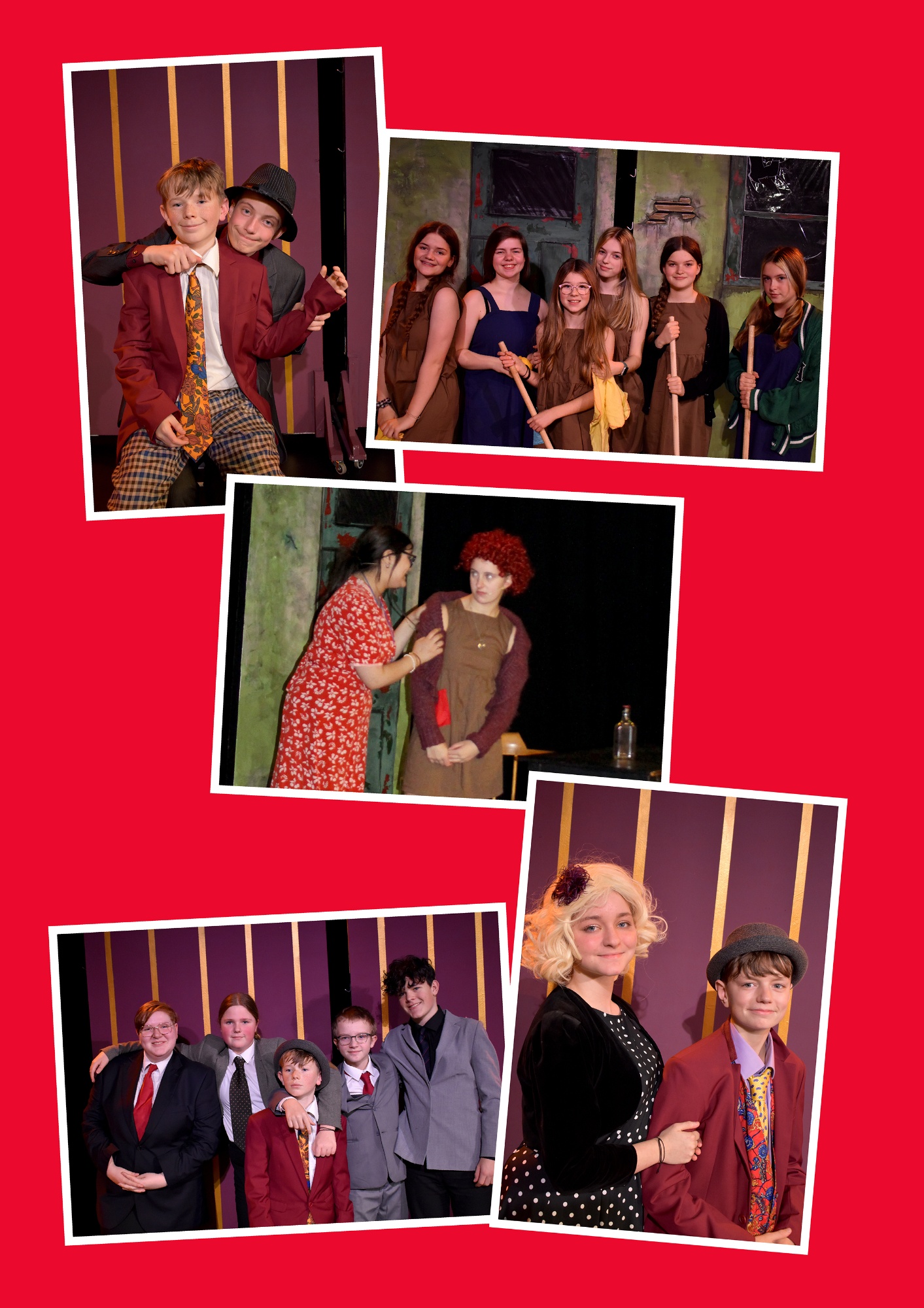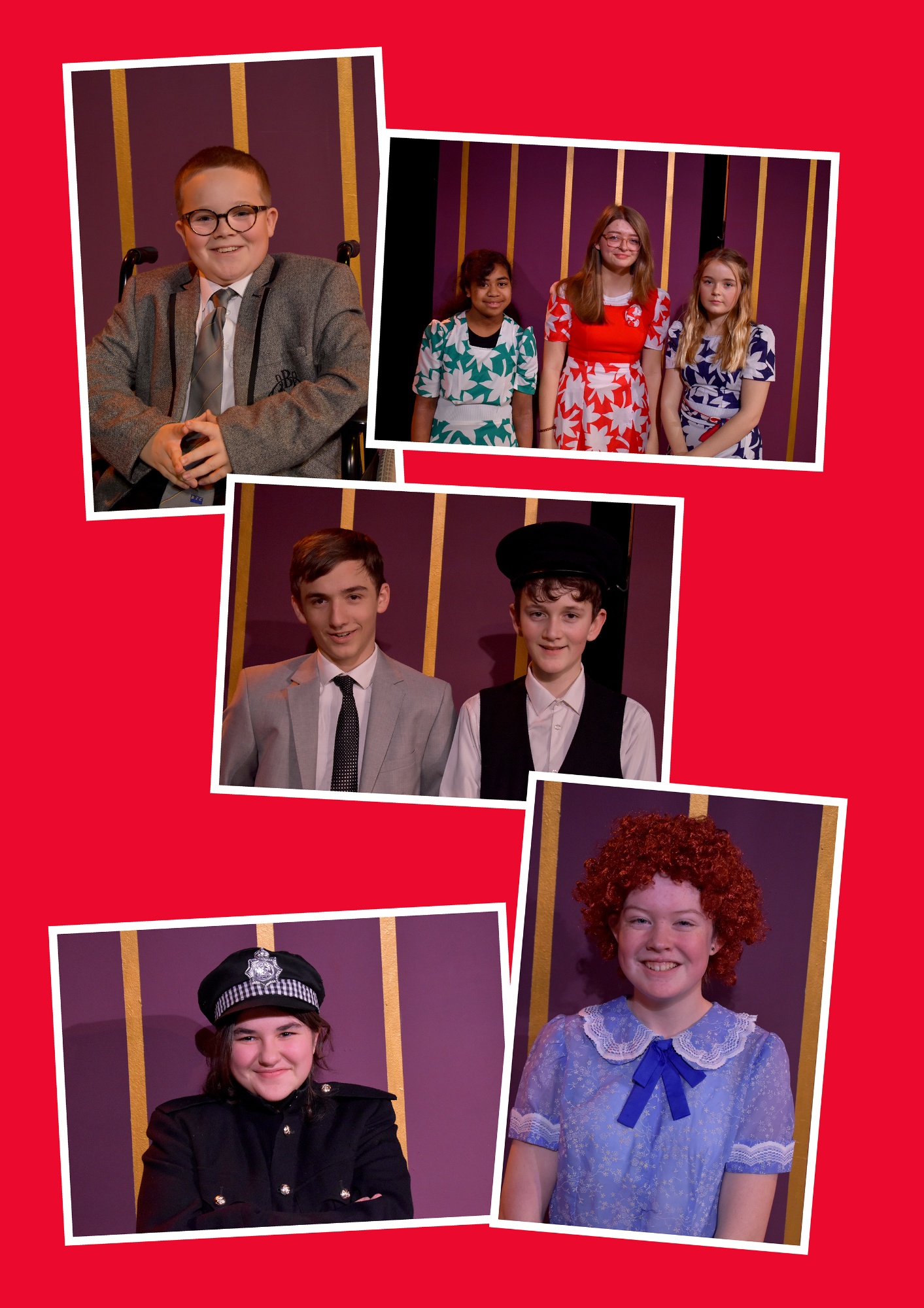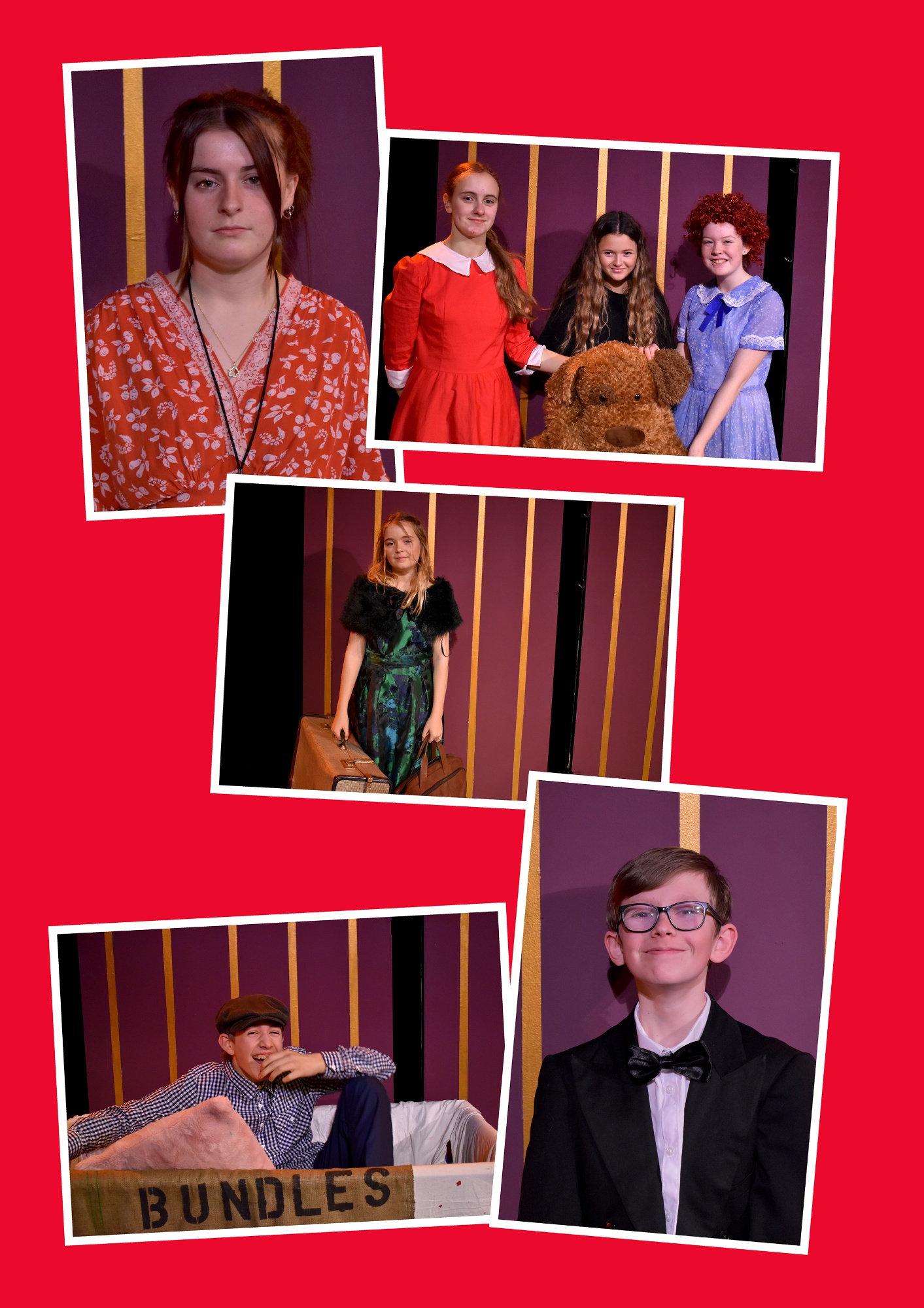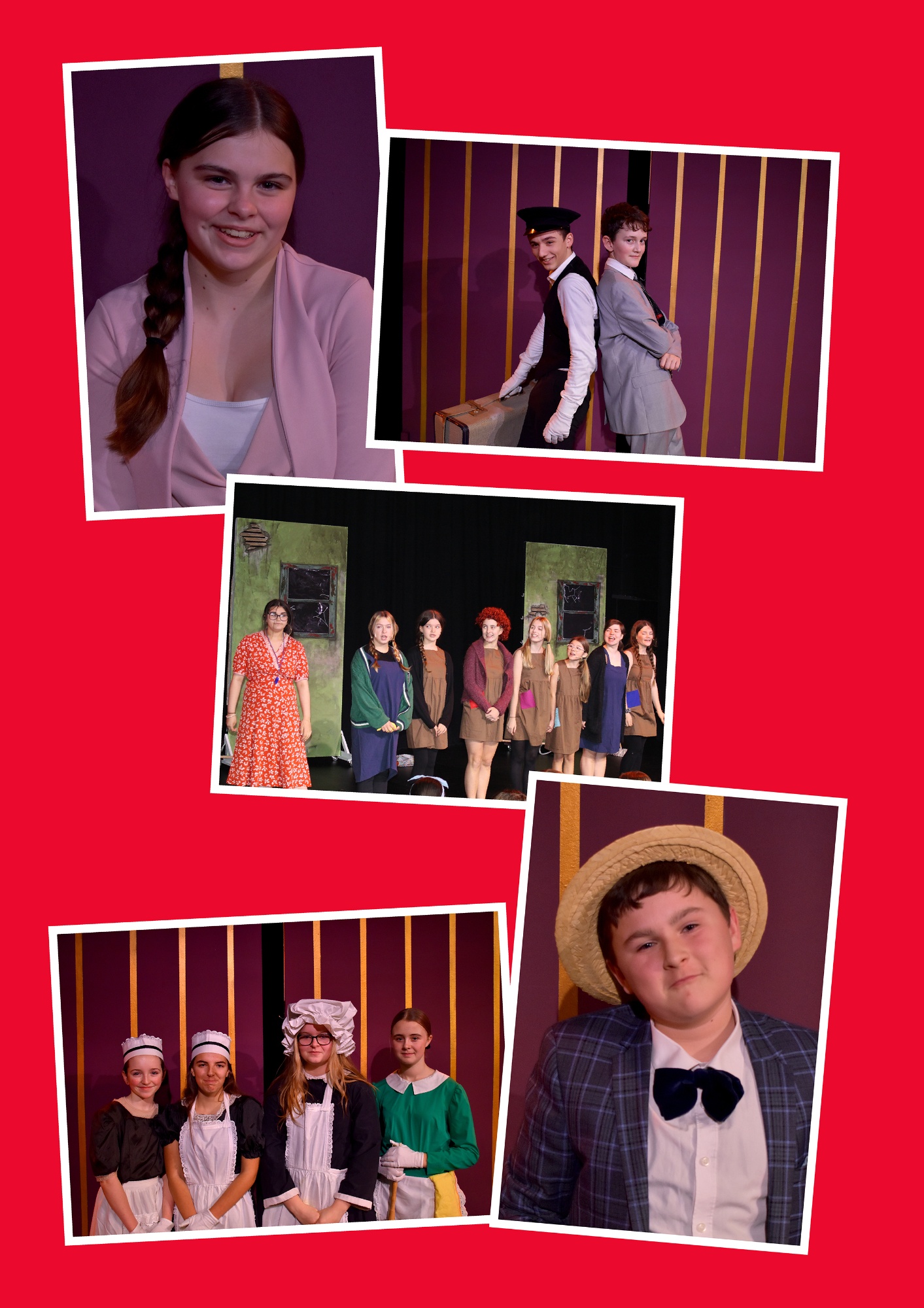 ANNIE
Book by THOMAS MEEHAN
Music by CHARLES STROUSE
Lyrics by MARTIN CHARNIN
Original Broadway Production Directed by Martin Charnin. Presented on Broadway by Mike Nichols
Produced by Irwin Meyer, Stephen R. Friedman, Lewis Allen, Alvin Nederlander Associates Inc.,
The John F Kennedy Center for Performing Arts, Icarus Productions.
Based on "Little Orphan Annie"® By Permission of Tribune Media Services Inc.
All authorised performance materials are also supplied by MTI www.mtishows.co.uk
This amateur production of ANNIE This amateur production is presented by arrangement with Music Theatre International.