Studens brave elements on their DofE Silver practice walk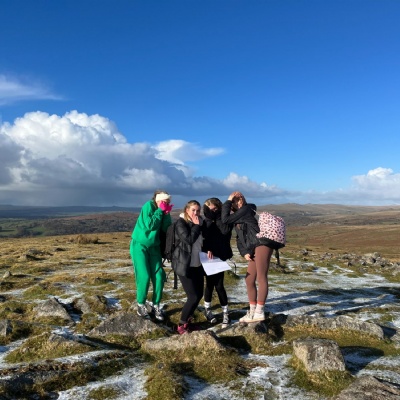 In true Duke of Edinburgh style, 20 of our students braved the weather on their Silver practice walk around Shapitor today.
Students conquered rain, sleet, snow, and wind, finishing off with blue skies and sun. The students began their walk up to Sharpitor with beautiful views over to Burrator which kept their positivity high. They then navigated their way down through woods and uneven terrain to meet the water leat with the help of their maps. The students then followed the leat through a beautifully scenic walk to finish at the car park.
Although a few groups got a little lost, they all made it back in the end with big smiles and tales to tell.
It's so nice to see so much positivity and students embracing the elements. There was lots of teamwork and support for each other. Well done to all involved!