Students attend the Science and Engineering Showcase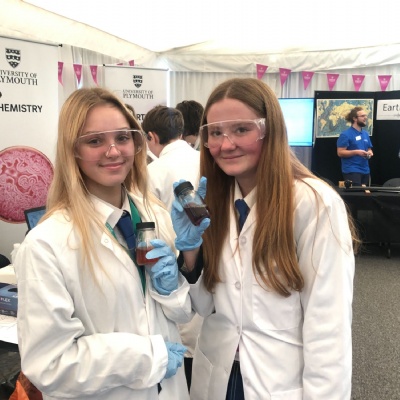 On Friday 20th January students attended the Science and Engineering Showcase at Plymouth University.
This event aims to raise students' aspirations in science and technology subjects and demonstrate how exciting STEM can be at A level and in higher education.
Students had the unique opportunity to talk with current undergraduate students, PhD students and academics about what it's like to study and work in STEM.
After a tour of the campus, and a chemistry show, students spent the afternoon exploring the interactive exhibits in the marquee, ranging from the Iceberg Alley and Electron Microscopy to Google Earth virtual reality and Engineering research. Many of our students had the opportunity to hold some amazing invertebrates, use an electron microscope and have a go in the world record-breaking hand cycle, designed and built by staff and students in the School of Engineering, Computing and Mathematics at the University of Plymouth.
This whole event was a fantastic day for our students to be involved in, and has really shown them the range of opportunities that are available to them after finishing their GCSE's.